5X20: It's Dair World AKA Team Dair



(screencaps: Youknowyouloveme.org)
NGL, Dair-Babies, I actually enjoyed, yes ENJOYED this week's eppie. Is GG a Dark Horse for an emmy nod ::smirk::--NO. But, at least it was entertaining, if not at points still inexplicaby awful.
Seriously, I watched this ep with my sis (yeah, the Chair shipper-ugh, lol), and we both were like "OMFG", pause the DVR and gawk at each other at several moments throughout this ep. So, yeah, it was fun. ::shrug::
Can I take a moment to say how much I love the fact that this is a quasi-permanent part of the opening credits now? We're "Last Time on GG" Canon, y'all?
Obligatory, off-kilter, nausea and/or epilepsy inducing shot of NY skyline. I guess they do this to remind us GG is really shot in NY, not Vancouver? Or I dunno, just to seem all independent filmish? I dunno, but it makes me dizzy sometimes.
GG shipping Dair as per usual narrating: "Even when it feels as if our feet are a million miles off the ground."
Dan and Blair: Let's be as pretentious as possible for every ounce of this day, kay beau?
Sipping tea from expensive china in a UES mansion basically, while reading a pair of the New York Times? I'm surprised their pinkies weren't lifted from their cups whilst swigging.
Why are you ruining my Rufly parallels?!
In all seriousness, as deliciously dysfunctional (and interesting!) as Rufly get this eppie, I'm still holding out for my R/L/D/B endgame parallels (even if the younger version is way more stable at this point).
This was pretty much my reaction to Serena throughout the ep: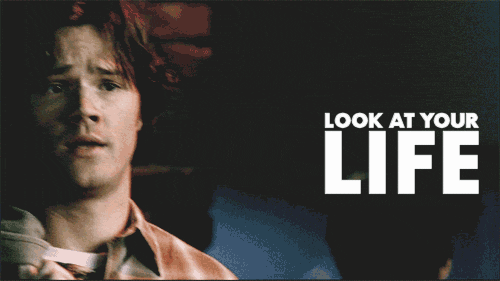 This is too adorbs. At first I thought the "Just Married" car scene from the 100th ep was just foreshadowing, but now I'm wondering if they--by some weird NY State Law technicality--actually did get married, because just...just LOOK at them.
But enought about DAIR--now onto my real OTP...
Danrota, ya'll!
This is too precious for words. I don't know what I love more about this whole thing: the fact that the Humphrey appeal is just so strong that everyone eventually loves him; or the fact that Dan clearly adores /appreciates Dorota as much as she does him; or the fact that he's been over there so much now (spending the night??) that she know his favorite meal?
Sorry more caps, beause this is too cute...
Their arms brush just so and the sparks fly ::smirk:: ::lulzy::
Dorota: I ship Blappiness all day erry day. AKA Please never leave.
Honestly, has she ever treated any of Blair's other suitors this way?
Blair: B, please, he's mine--back up off that.
Look, I don't care how many side-eyes Blair gives them, secretly Blair must love that Dan treats her life-long friend/care-giver this way.
Blair: I'm the HBIC basically.
Hehehe, I ain't even mad at this though. I love that Dan is secure enough in his masculinity to let Blair be the Queen B she loves to be, while at the same time also knowing when he needs to put his foot down and defend himself.
Dan:I love it when you talk to me snarky.
Us, too, Humphrey, us too. I mean, I adore the fact that she still snarks to him about his Brooklyn roots and his clothes, etc. And even more, I adore that he ADORES that. He always offers the most amused, "I'm so charmed by you" grins when she insults him lately.
And then there's this preciousness...
I don't even know why I love this moment so much. It's so clear that Dan will seek more balance later on, etc. But, I just love how instead of the usual bossiness Blair has displayed to Dan in the past, there's this new level of affection--like's he's this cherished person--who she still wants to do as she wishes (lol)--but also couldn't stand to be apart from.
In all honesty, I'm not even Serena bashing, I'm Serena Pod-bashing, because whoever this person is on my screen is not Serena as far I'm concerned. She is some completely unhinged, in need of therapy and numerous group hugs, shell of Serena.
I'm no staging expert, but I'm pretty sure they just had Penn walk about in a semi-circle to look sexy. Mission Accomplished, GG.
LOL.
Never change, GG, never change.
In two of the most heavy-handed overlapping parallels ever to grace a TV screen, Dan and Rufus discuss their respective relationships.
Also, GG shows that the only Chair being repaired anytime soon is a spinning one that Humphreys will take turns sitting on. Trolololol!
Dan explains that his tie is a "Blair thing" and we all squee for three minutes straight (lol).
Honestly, as much as I love Dan's independence, etc, if dating Blair means he starts dressing better, I will not complain.
Poor, Gold-digging Rufus!
Rufus takes a break from fixing his time traveling machine chair, to explain how Dan should be careful not to lose himself. And, also to remind us via heavy-handed dialogue and thematic cues that Dair's going to be endgame essentially, so they need to be more awesome than Rufly.
Ironically, the GG writers have Dan telling Rufus to fix things, "like the chair", whilst all I can think is, take the speck out of your own eyes and "fix this series", GG writers.
ugh with a capital UGH. Well, at least she won't be around much longer....
Meanwhile, get your seizure-helmets ready, y'all:
Serena rewards Lola for her willingness to put aside her suspicions and be a part of the Rhodes family ::side-eye::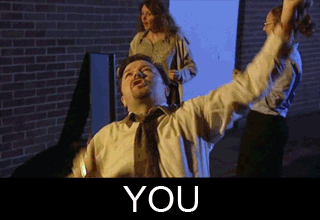 Rufly parallels Dair even more by using foods as (slightly gross in this case--"I will eat your Ruffage (lulz)) metaphors for sex.
Not to mention her coming to Brooklyn under false pretenses and the world-merging conversation, etc.
It was actually a very sweet scene. (I'm sure it will last the whole episode!)
Blair and Dan have an adorable squabble over her being in Brooklyn. Seriously it's so cute, it almost hurts. Dair just does the best squabbling tbh.
But then (because remember GG's deep now, y'all), it turns out there's another layer behind their fight. Dan doesn't want to sink into her world. She doesn't want to be swept away into another man's world, not after all she's been through with Louis (and, read between the lines, folks, Chuck).
Also, ignore the girl with the pretentious hat in the background--she's unimportant.
Also this was priceless: Blair makes a completely random and unnecessary jealous reference to "Vanessa What's her Name" (you know her name girl, stop fronting) and how she doesn't want to become her.
I just cannot WAIT for some other girl show interest in Dan, basically, because I'm pretty sure Blair's head will implode. She's already giving Dorota the side-eye for just smiling at him and insulting ghosts of his girlfriends past. (Which I love).
So...I have mixed feelings about this whole storyline.
On the negative side: the writing's heavy handed and the dialogue's clunky (what's new, GG, what's new?) and these two cannot act AT ALL.
On the plus side: The writing's heavy handed BECAUSE the GG writers are basically making Dair endgame anvils "rain, make it rain on us..."
Seriously, again, the writing's bad, but the Dair is good. I mean, think about it: For what other couple on this show have the writers essentially brought in two (quasi) celebrity guests stars?
So now we have Rufly, these two Salon people's names who I'm too lazy /uncultured to remember, along with all the other movie couple parallels to squee about.
So, bad acting and writing aside: I approve.
LOL. Look at the stars in Blair's eyes. This is not only cute because of Blair's perfectionist, elitist tendencies, but because the reason she's schemin' so hard is for DAN, for them to work as a couple.
Also how adorable are the couple looks they're giving each other now?
#Married.
Let's be the grossest, mkay?
Pod-Serena seems somewhat reluctant to share the spotlight in being horrible, but relents (sort of).
Meanwhile, in one of the most impressive displays of Natefusion, Nate just can't keep up with Lola's (accurate) suspicions that Serena is GG.
Nate: Serena...what?
Dote Dote Dote. Pretentiousness Pretentiousness Pretentiousness.
AKA Flawless OTP is Flawless.
Dan and Blair: Will the notes for this be posted online after class?
Dan: Thanks for having lunch with us, you've really given us hope.
Blair: Meals are easy to negotiate, but what about your social life?
Me:

I'm almost perplexed (in a good way) by how devoted Dan and Blair are to each other so early on in their relationship, how much they (and apparently the GG writers) want this work. I don't know what's more incredible: the fact that, again, they are, like, getting a Ph.D in 'in it to win it' or the fact they are both so open with each other about the fact that they want to be 'in it to win it" together.
It's actually kind of bizarrely sweet.
Blair: We'll absolutely be at the next one.
Blair answers for them, but not in an obnoxious, bossy way, but in that coupley, "I'm speaking for two now" sort of way. So basically, again: # Married.
Trololol.
Of course "they'll last", morons, you're one of their anvils.
Dan: It's the perfect combination of you and me.
Excuse me while I go fling myself from atop a building because SQUEE.
Again, who does this on GG? These two are just dote dote dote nonstop without blinking, without any sense of "whoa, let's slow down, let's not be so adorable and married" at all.
I love it!
Blair fangirls about planning their coming out party; Dan fanboys about, well, her, basically; and I go puke rainbows all over my tv screen.
Also, anyone else think it's lulzy that you can apparently plan massive, well-attended parties on the UES with less than 24 hours notice?
Serena acts like she's not being Awful as a career now and I think Serenate may be in the winds, but I can't really bring myself to care atm with Serena being so ape shi* crey crey.
AH-DORKABLE, tbh.
Maybe it's because I've been accused of being a nerd, etc but this sort of geek love plucks at all my little heartstrings, lol.
I know a lot of Chair shippers--and even Dair fans tbh--criticize the lack of 'ravishing' in the last two episodes, but as far as I'm concerned Dan and Blair constantly mentally and emotionally 'boink' each other, so I could really care less/
They are so compatible and in tune (even while being opposite in major ways), that Safran's cliche 'they found each other' totally seems to make sense this episode.
I mean, honestly, what other two people on this show would seriously and non-ironically sit down and plan out their coming out party like this?
Dan: We both love Radiohead.
::waits patiently for a string of extra-emo Dair videos over hiatus:: lol
Also, the idea of them sitting somewhere, snuggled up listening to emo Radiohead songs together gives me all the feels.
Dan: Who to invite? AKA How can we be even more pretentious than we already are.
Okay, unpopular opinion? I think it was EXTREMELY shady for them not invite their BFFs (and especially NATE of all people) to their Salon. And, frankly, they kind of deserved for it to blow up in their faces.
I'm not bashing here and I get that they are pretentious (which I usually love since it plucks at my geeky heart strings), but you should never be too awesome for your friends.
Plus, am I the only one who misses the group interaction on this show? Not only with Dair, but all the r/ships/social circles seem to be so fragmented this season.
And couple friends? LULZY, what? How can they have couple friends to invite when they're throwing their coming out party as a couple?
Never change, GG writers, never change.
Totally covert ::smirk::
I'll just fanwank this as Dair being so into each other that they've lost all the functioning of their peripheral vision.
Also, because they apparently haven't reached their adorable quota for the day, Blair calls Dan "THE most important young writer in NYC". And she does this casually, like she hadn't spent the past year joking about using his book as a doorstop, etc.
This COUPLE.
Lola blackmails Dorota. (My sis and I lol at this perpetually).
Next, the first OMFG moment--DVR pausing moment for me and my sis:
The literal picture of shi* hitting the fan.
Serena: Hi, I'm Serena, CSI agen--oh, f* it, could you just violate all your ethical principles and tell me about this woman?
Extra: Yup.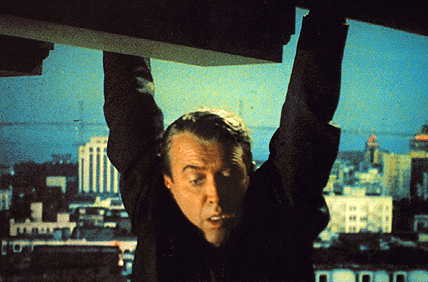 So not until someone on Tumblr pointed it out did I realize Chuck had been absent for most of the episode. Which probably explains why I was enjoying it so much.
Omg, this whole thing was so obnoxiously endearing it hurts.
Also, note the "Keep Calm" poster in the background? Are the GG writers seriously just openly telling us Dair will be endgame now? LOL.
But, on a slightly more serious note, this is why Dair NEEDS their friends that they refused to invite. They are both intellectual giants who need to be grounded by their more carefree, normal friends, imo.
And the award for best entrance into any place at any time EVER goes to...
Serena: Happy couples' party, B*tches.
Omg, that entrance was so epic. And, for once, I was totally on Serena's side. Again, this might be an unpopular opinion, but Blair should have invited her BFF. If the tables had been turned, you KNOW Blair would have had a conniption.
Blair: Deuces Part I--Dan and I are off to be perfect.
Also, I love how often she says "Dan and I" this ep.
LOL. Blair literally mentions the "Keep Calm and Carry On" Poster/motto, just in case we missed that anvil.
Then another thing I love about this ship?
Dan knows how to comfort/calm down Blair when she get's all hyper-neurotic like this.
And then there's this:
Adorbs, basically.
Too bad your night is actually about to get TERRIBLE. (lol).
Two awesome things here:
1) Chuck shows up and Blair literally couldn't give a crap.
2) She goes all classic Constance Blair on Lola 'Where do you get off inviting people to my Salon" and I'm just loling in a corner.
Lily does that THING (Ladies, you know what I mean, maybe some guys, too, who have been on the other end of it) with her hands that means she is about to freak. the hell. OUT.
This was some good drama, guys, ngl.
Tough crowd, tough crowd.
So yeah, rude not to invite her friends, but then you have moments like THIS (i.e. all their utterly blank faces when Blair tries to engage them), that you kind of get it, too.
Dan: Walk it off, babe, walk it off.
T
Then they both decided to 1) Take turns being adorkable together and 2) Go get ice together because apparently being apart for more than a few minutes at a time is unBritish or something.
And, so the next OMFG moment (for my sis and I anyway?):
I'm sorry, y'all this is good drama. I mean, I'm pretty sure NO ONE was surprised that Diana was Chuck's mom, it was just the WAY in which all the ish hit the fan that got me.
Lol, love Nate's face: OMG, I totally did Chuck's mom.
Chuck: OMG, Nate totally did my mom.
Now it's Chuck's turn to do that that OTT hand thing that means he's about to the freak. the hell. OUT. (Justifiably so).
Honestly, one of Ed's shining moments on this ridiculous, soap of a show.
Perpetual lulz.
Dair's inability to not be attached at the hip basically insures that 1) Their party gets extra-wrecked and 2) they miss everything.
I HATE that feeling. When you walk into the room and you know all this delicious drama has just happend and you missed it. I mean, how often in life do you get to see a mama-drama reveal like that? NEVER! You missed it, Dair, you missed it!
So I had to explain this scene to my sis. I think it's because she's a Chair shipper (again, ugh) and so maybe doesn't overanalyze Dair like do. She thought Blair was being OTT dramatic, which she was, but that's not the point. The whole episode had been about (very heavy handedly, imo) showing this desperate attempt for Blair and Dan to create their own world together. And, (hello metaphors! lol), the party being wrecked was upsetting for them.
Serena decides to drag Lola--and everyone else in arms' length--down a little bit more and I just...
Ugh.
L...O...L.
Dan: Sucks to be you...also can you move over a bit, I'm carrying fragile champagne flutes.
Blair: Just being sexy to be sexy, nbd, how I am every night.
LOL. I love that Blair Waldorf just naturally goes to sleep like this, all, like, "You never know when a sexy hunk might stroll into your room for a sleepover."
Many people have already pointed out the parallels between this scene and the 5x17 loft scene and I think the observations are spot on. Right down to the adorable knock and the hesitancy and everything.
Blair: You running away? Please don't leave/give up on me.
This was really sweet, how vulnerable and worried Blair was that maybe things really weren't going to work out between them.
What's even sweeter? How Dan pretty much answers the opposite. No, he's not running away from her, in fact, he's running full speed head "into her world".
Plus how adorable that he literally brought a "sleepover bag"? ahaha.
Are they planning on building a pillow fort, too?
But, seriously, when Dan says he's hoping to have a sleepover?
Blair's FACE when he says he says he's staying.
I know I often joke about Dan not being able to play it cool--and he really, really can't--but Blair's a close second in the adorkable department.
For Dan's part, he just licks his lips (literally, y'all) and stares at her like he's already in Sleepover Land in his head.
Blair makes some comment about him "entering her world" which I think is just metaphorical and not kind of subtle dirty talk, but I'm a Dair shipper so my mind's always in the gutter so...
Either way, Dan and Blair (Peighton?) continue have a moment that is somehow incredibly sweet and cute and also sexy-times all at once. Which is another reason why our ship rocks ;)
Mind Sexin ya.
Mind Sexin' ya back.
Then because our ship isn't perfect enough, Dan says that they are "a Team" to which Blair agrees, and GG rains some more endgame anvils on our heads about how they have to overcome obstacles together.
Blair and Dan: It's hard being this perfect, but someone's gotta do it.
Ugh, basically. So two of my all time least favorite things about this show, Chuck's perpetual Mama Dramaand THAT woman, are now integral parts of the story arc for the foreseeable future. Just. UGH.
After Serena somehow manages to be even grosser to Lola, homeslice totes put Serena in her place.
The only person in the world more 'served' than Serena that night? Rufus:
LOL. The third time my sis and I went OMFG and hit pause on DVR. (Gonna miss that DVR when I travel back to my hometown).
But, this photo-cap, as always, ends on a happy Dair note :)
GG: Sometimes you bet on someone else.
Me?
Look, sex is awesome--we all know this. But, and again, maybe it's just my female, slightly nerdy perspective, the idea of finding someone who you can spend the night in bed with while also debating adorkable topics that you're passionate about? Priceless. Seriously, what other characters on this show could they do this with? No ONE. Which is why 'they found each other', y'all.
Okay, that's it for now. Thanks as always for reading my ridiculous comments :)