Here's my wonky attempt at photo-capping the awesomeness that was 5x15. I've (obviously) focused mainly on dair scenes. Anyway, let me know what you think.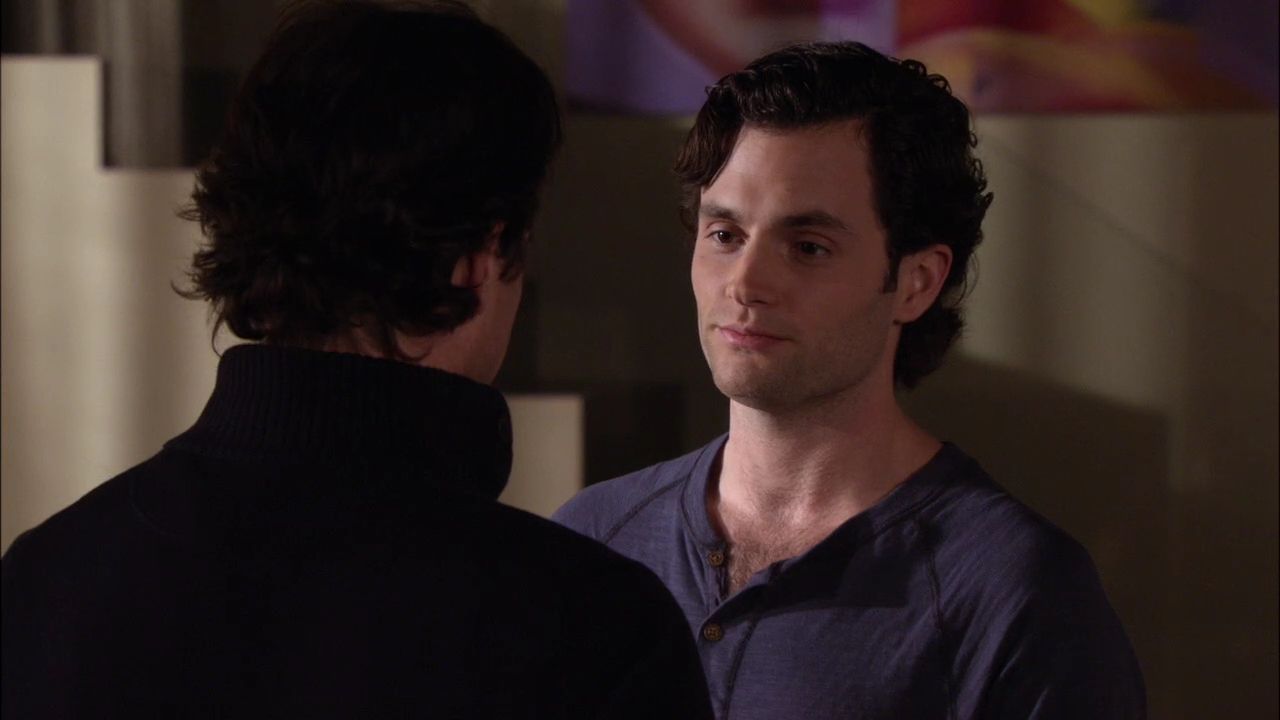 Can't can read my
No he can't can read my poker face...
P-p-p-poker face, p-p-poker face
I honestly love how transparent Dan is in his love for Blair. It's sad and endearing at the same time.
Also, in other news: Future Self meet Past Self. Seriously, with all the Rufus /Lily/Dan/Blair parallels, this scene is like one of those Time Traveling shows, where the hunky protagonist goes back in time to right past wrongs.
Hopefully, Dan will have similar success with his UES Sweetheart--minus 90 percent of the drama and an ill-begotten Bass Marriage.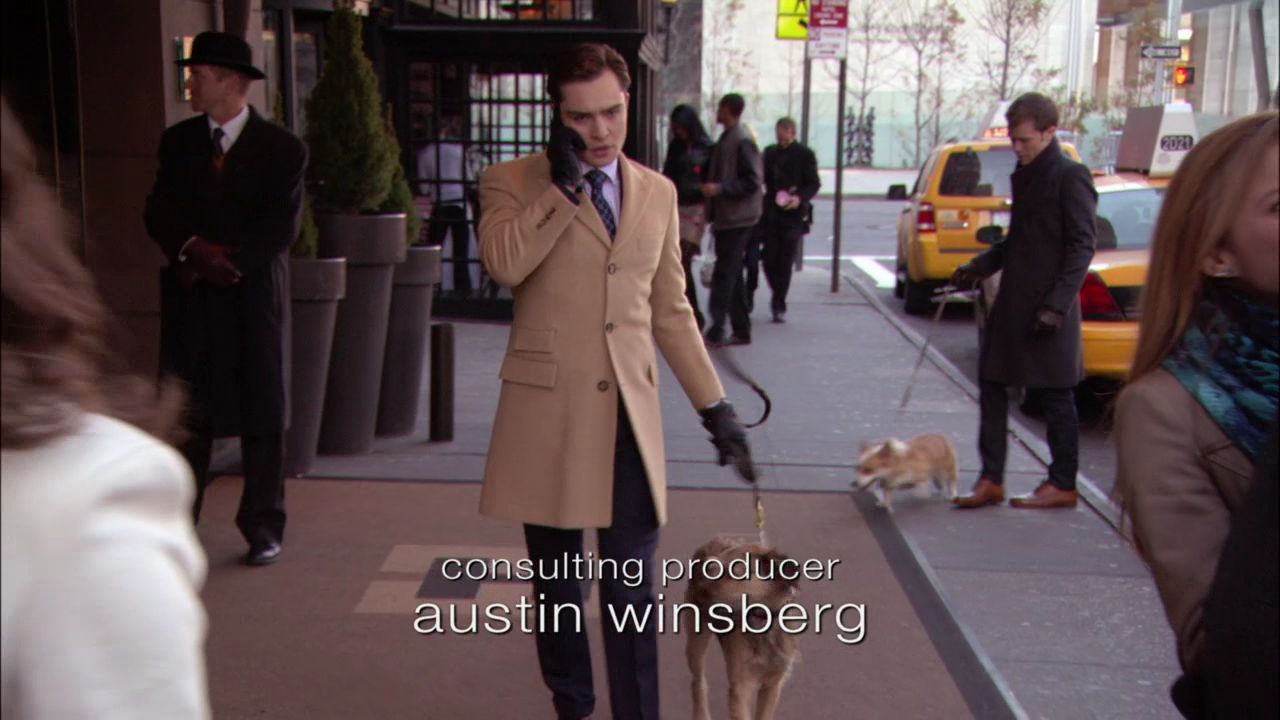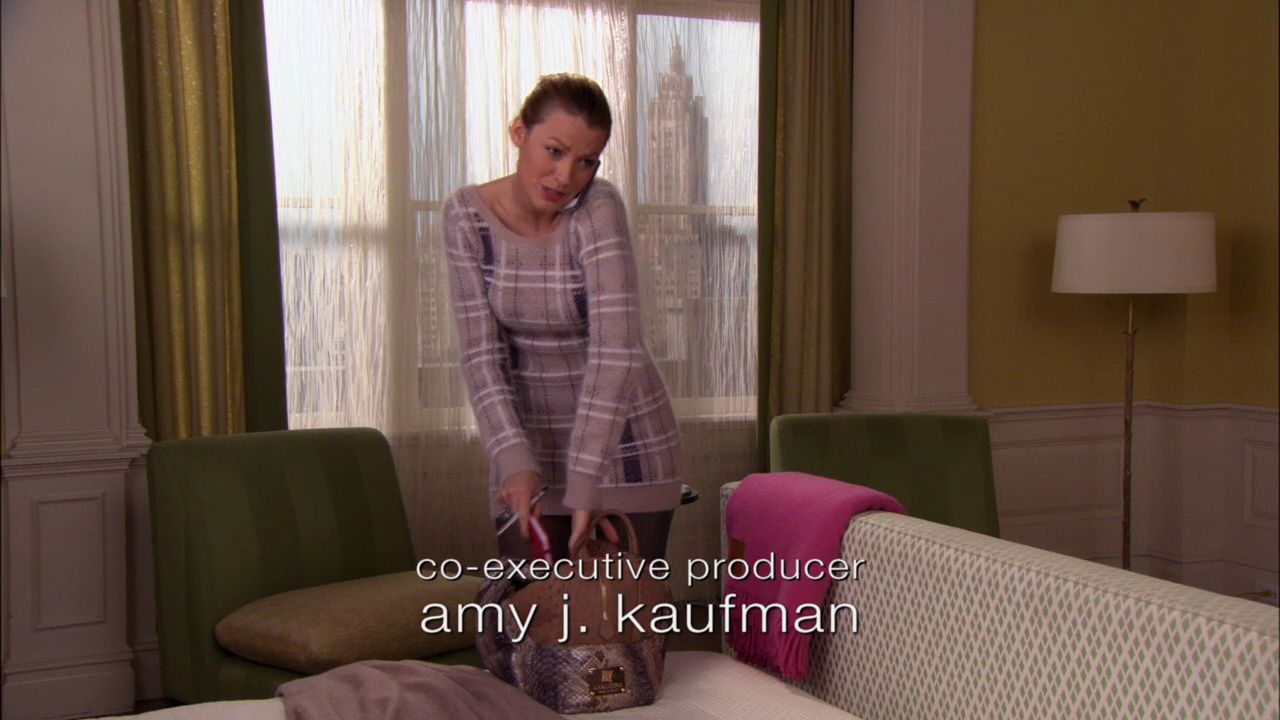 Okay, let's get this out of the way:
Cute dog. Cute outfit. Obligatory condolences for the craptastic V-day you're both about to experience...
Now onto more Dair...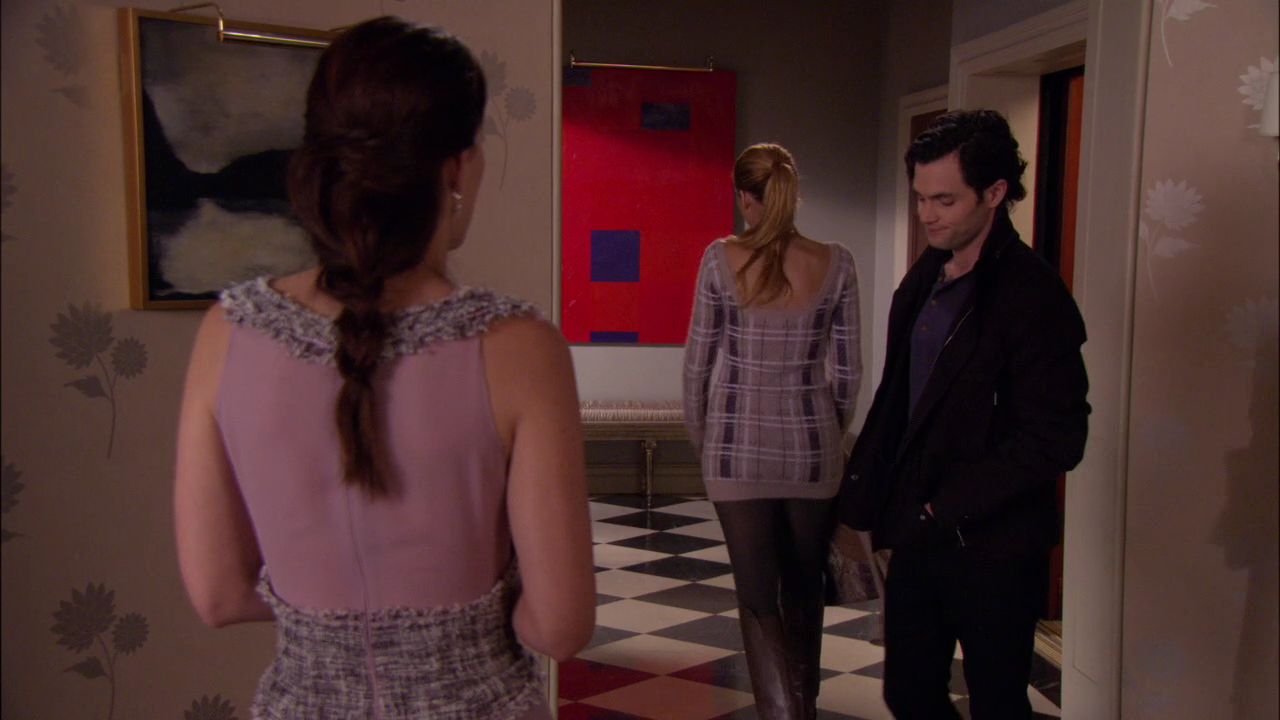 The literal picture of disinterest (and discomfort). Honestly, as someone who used to ship Derena, they are like a shell of their former romantic selves this season. Actually, worse than a shell--they are Shell-Lite.
And, it's not even the usual awkward rom-com tension. It's REAL awkwardness--like the Office /Michael Scott awkwardness.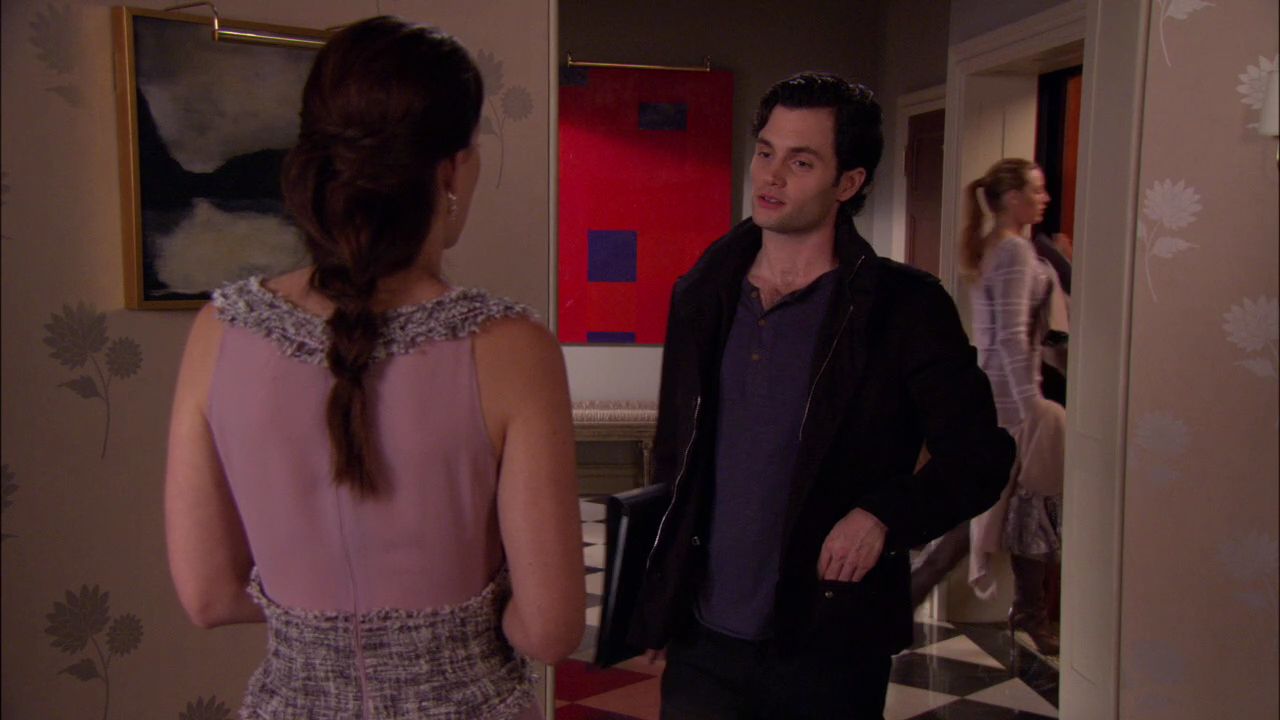 ::Still humming Poker Face to herself softly:::
Again, Dan is so utterly and endearingly uncool about this. But, I wouldn't have it any other way. I love how into her he is.
(Also side note: With the Sneak Peak of Blair returning the folder, can the Dair Folder become like a thing now? Like Cedric, the Cabbage Patch Doll, etc. I :heart: the Dair Folder, basically).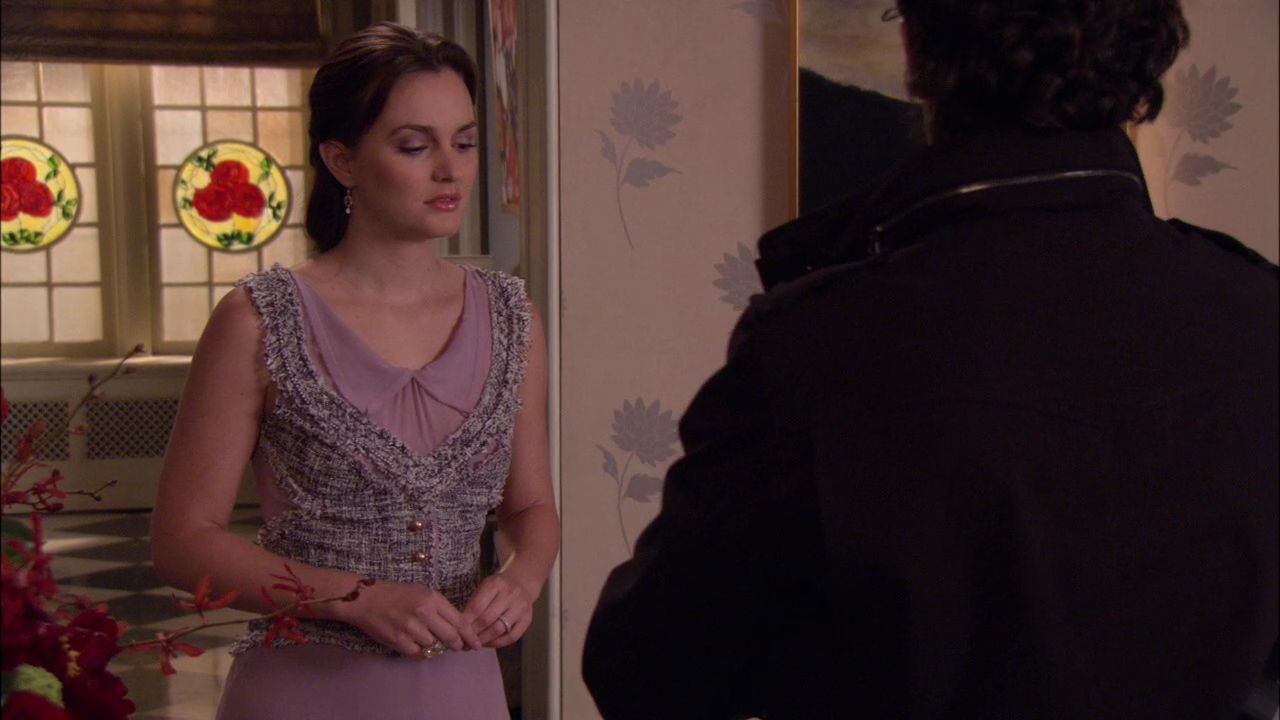 "That's sweet.."
One thing I noticed was how different Blair's general temperament and approach with Dan was this episode--since her apology basically. Obviously, she'll always be snarky, etc, but she just seemed softer with him this episode. For instance, how cute was her look of genuine appreciation when he offered to watch the videos with her?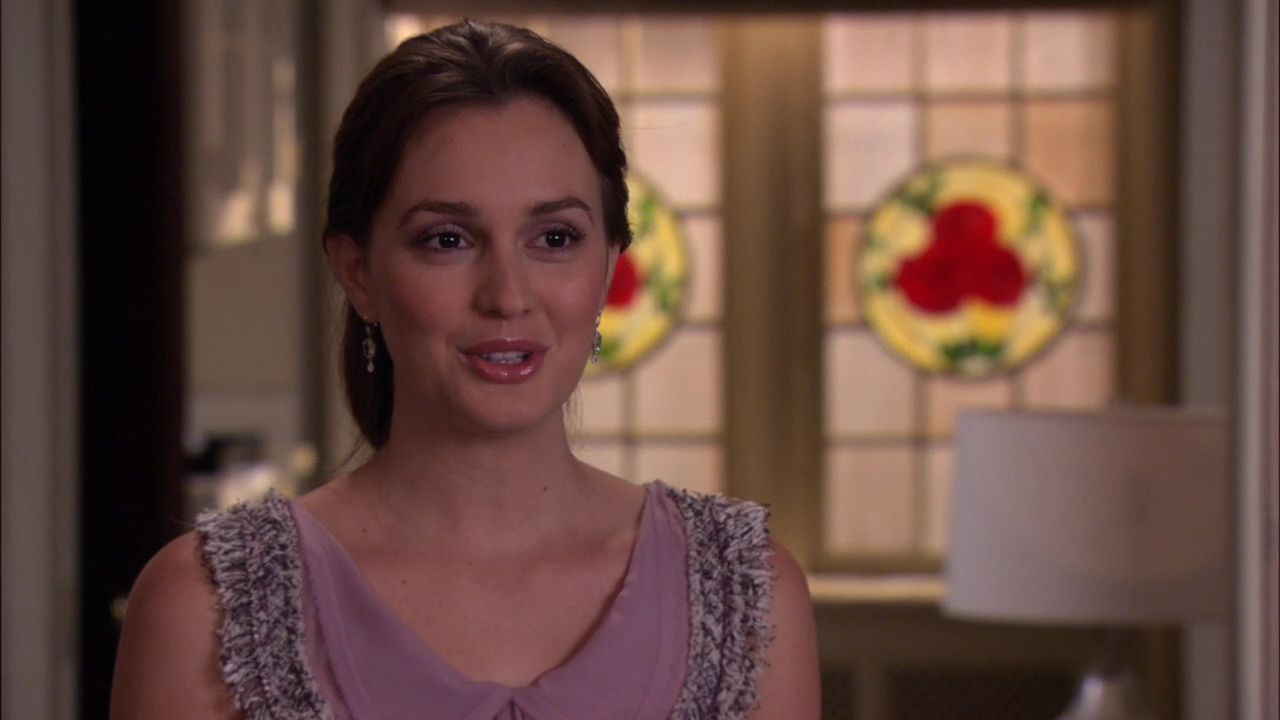 Love her "light-bulb" moment face. This girl loves a good scheme.
But, besides her obviously being in denial, I thought her motivations for setting them up were touching. It's pretty much canon now that her affection for Dan is at least on the same level as that of her's for her BFF for life. And, I think that's quite a testament to how far they've come.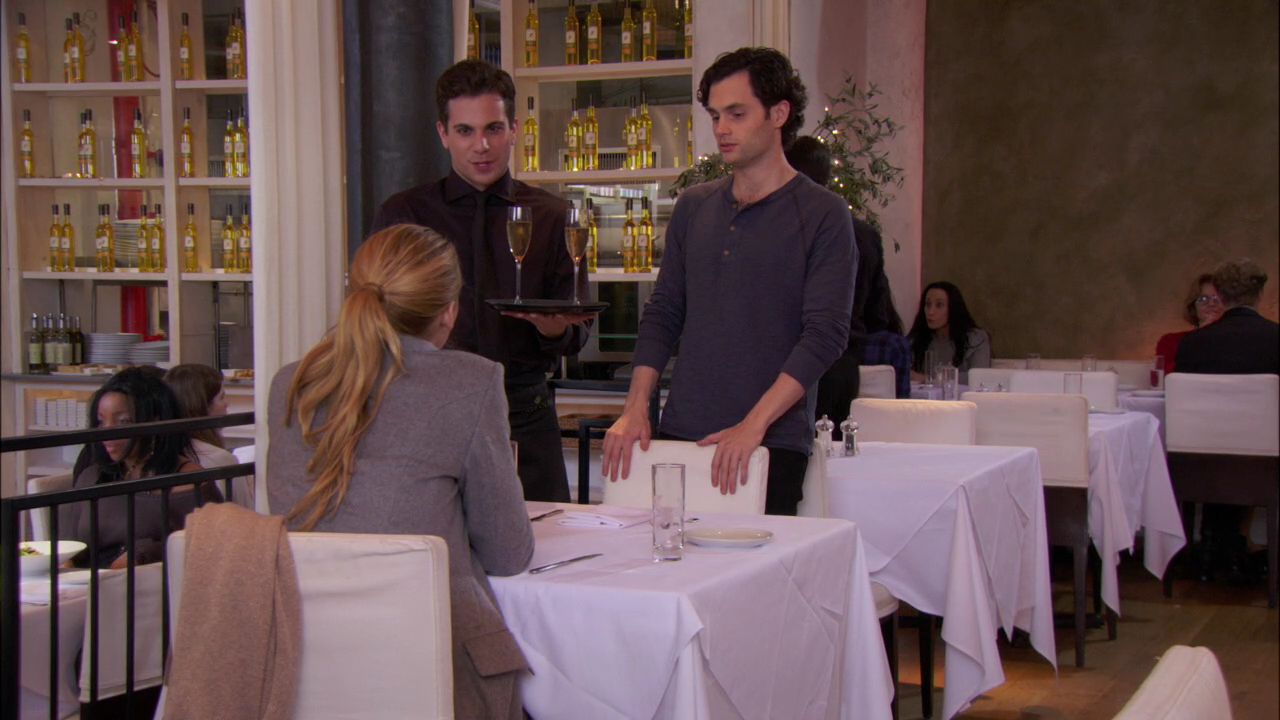 The picture of ambivalence love. Honestly, it's clear there's no other place Dan wants to be right now...except literally anywhere else in the universe. Eventually the conversation improves though and it was actually nice to see Shell-Lite hanging as friends again, tbh.
But, on to more important things...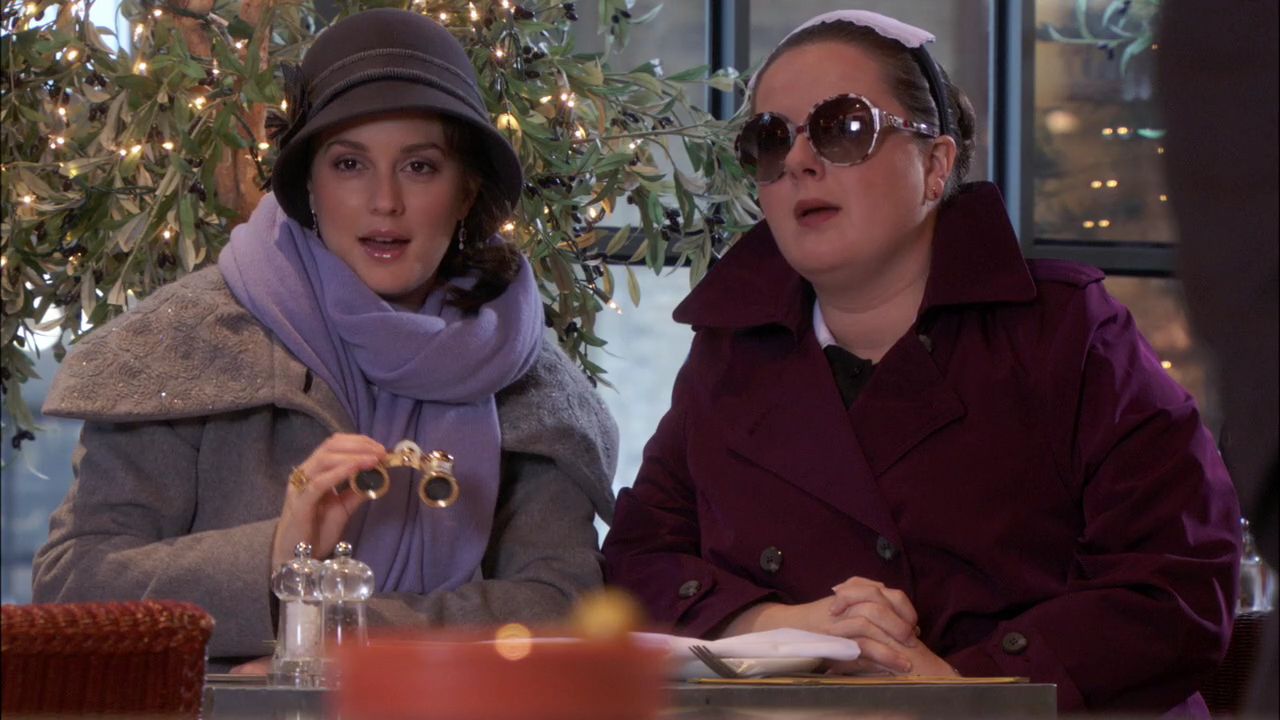 L...O...L. This moment is pretty much 'worth the price of admission' for the entire episode (maybe season? haha). Their disguises are the worst of both worlds: They don't actually DISGUISE them and they look ridiculous. I can't decide what cracks me up more: Dorota's faux-designer shades or Blair's 18th century binoculars.
BTW, as far as I'm concerned, the following did not occur...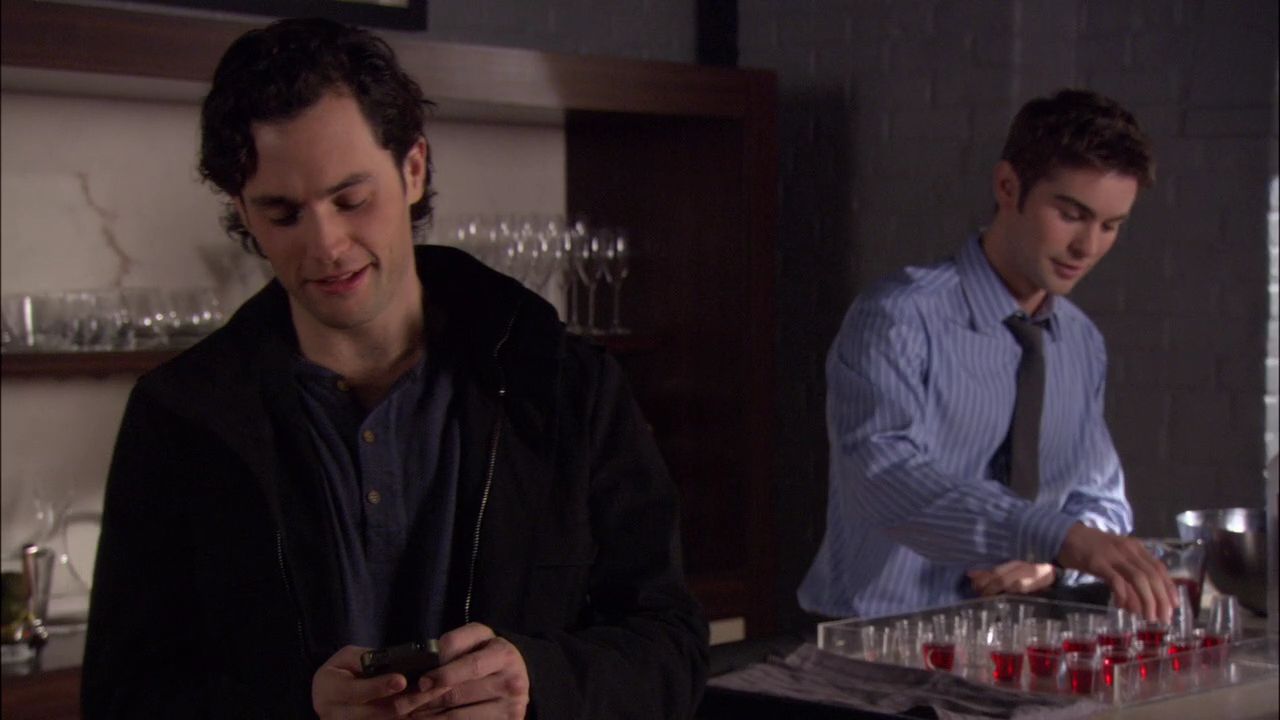 What horrible, nonsenical B plot about Dan sending in the GG blast? What? I can't hear you. ::sticks fingers in ears:: lalalala!
::Call it Dair goggles, but I still believe there's more behind this than meets the eye::
::How we all dress in front of our platonic male friends::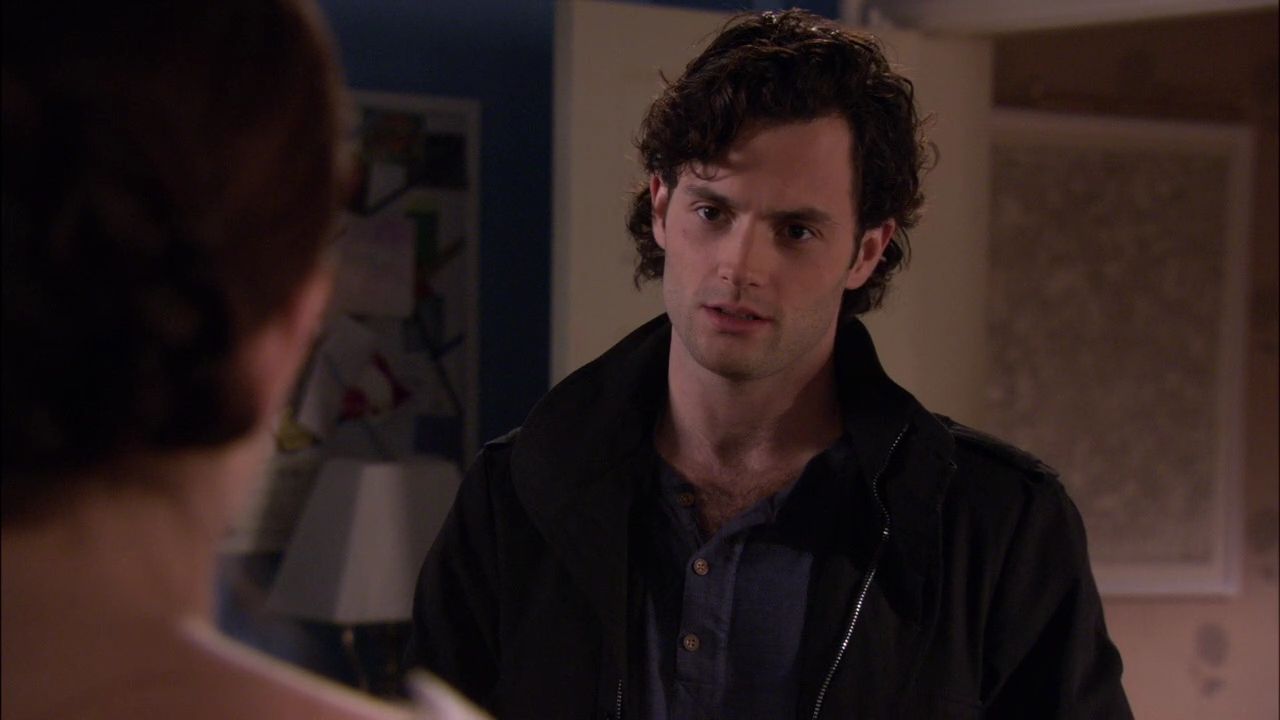 Mixed feelings about this scene. 1) It brings up that horrible B plot I refuse to acknowledge, but 2) it's a generally adorable. Obviously because of the aforementioned (and already much commented on) nightwear she's so openly flaunting. But also because of how easily Dan is able to persuade Blair to come along. She really does love and pamper her friends--no matter how crazy she is.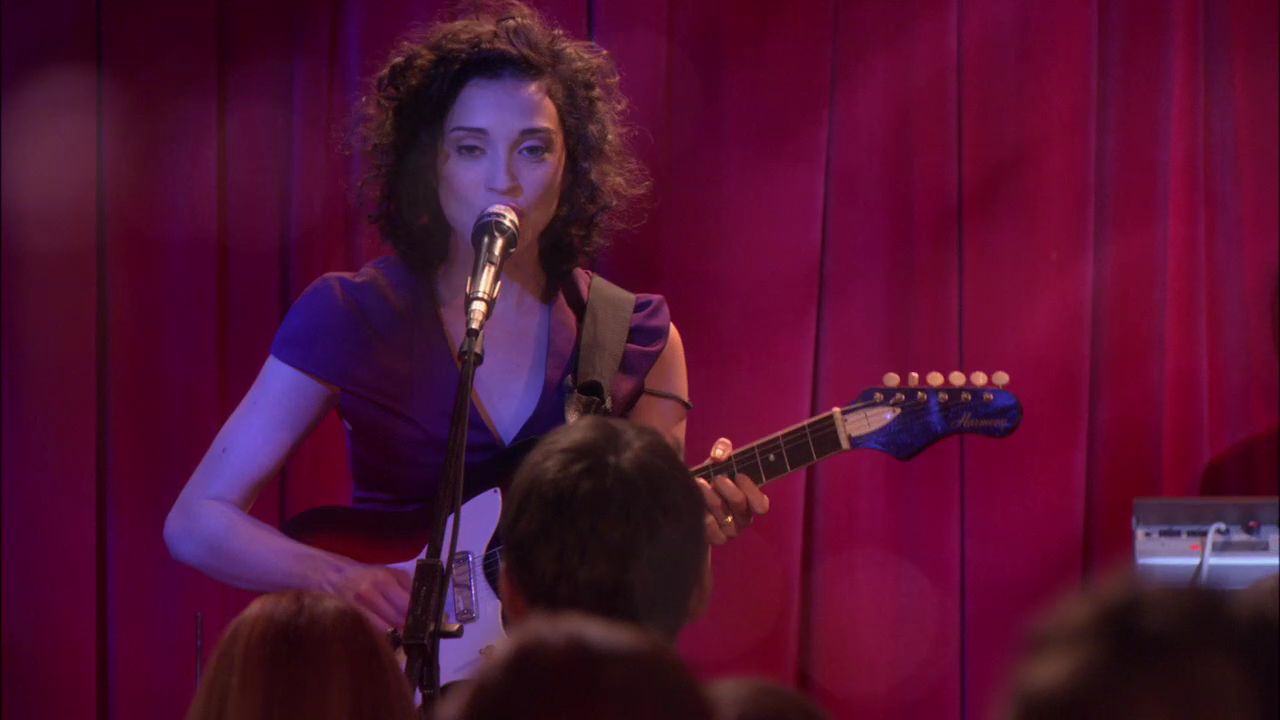 Just another organic part of the plot line. Move along, nothing to see here!
Okay, seriously, have to take another diversion here. This is just my own personal pet peeve/ question: When did it become okay to just randomly drop professional bands into shows and then have major parts of episodes revolve around them? I'm not complaining necessarily, I'm just confused about when this became commonplace.
Moving along...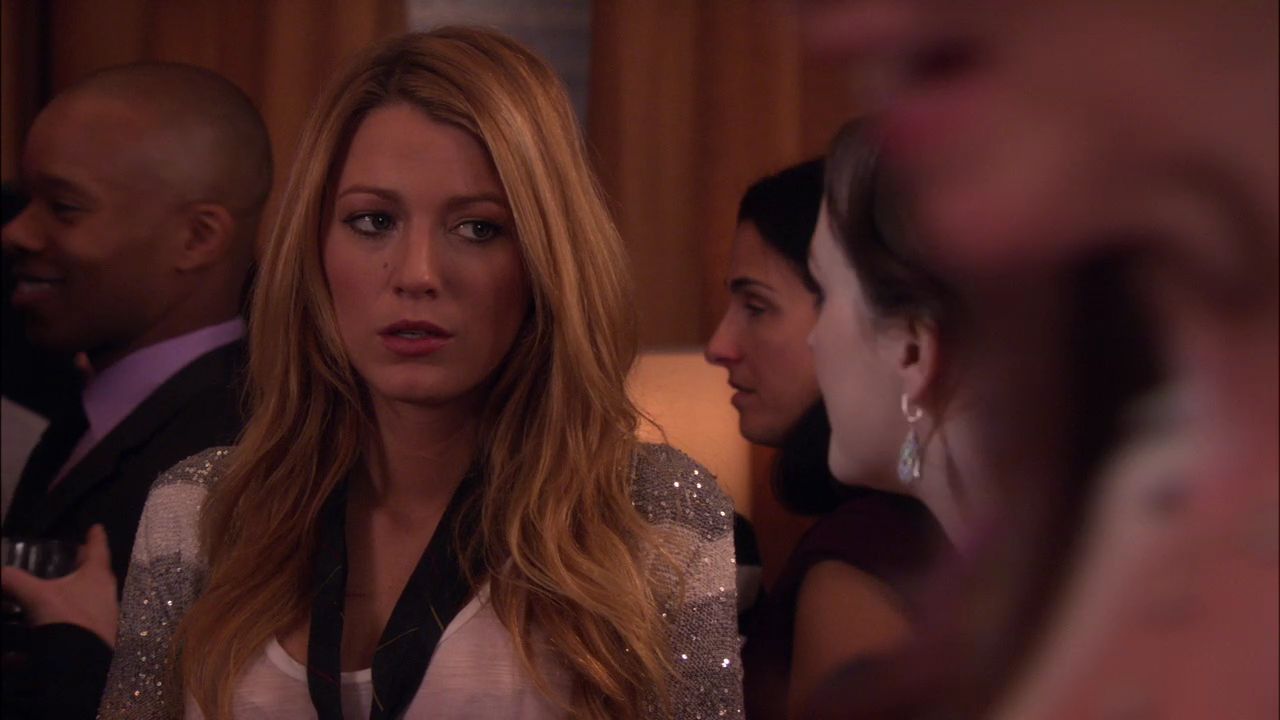 Love this expression. It's like she's unconsciously foreseeing how NOT wonderful this V-day will be for Derena. Plus, umm, why does her high school uniform look about three times cuter than anything I wore to my (NON-uniform mandated) high school?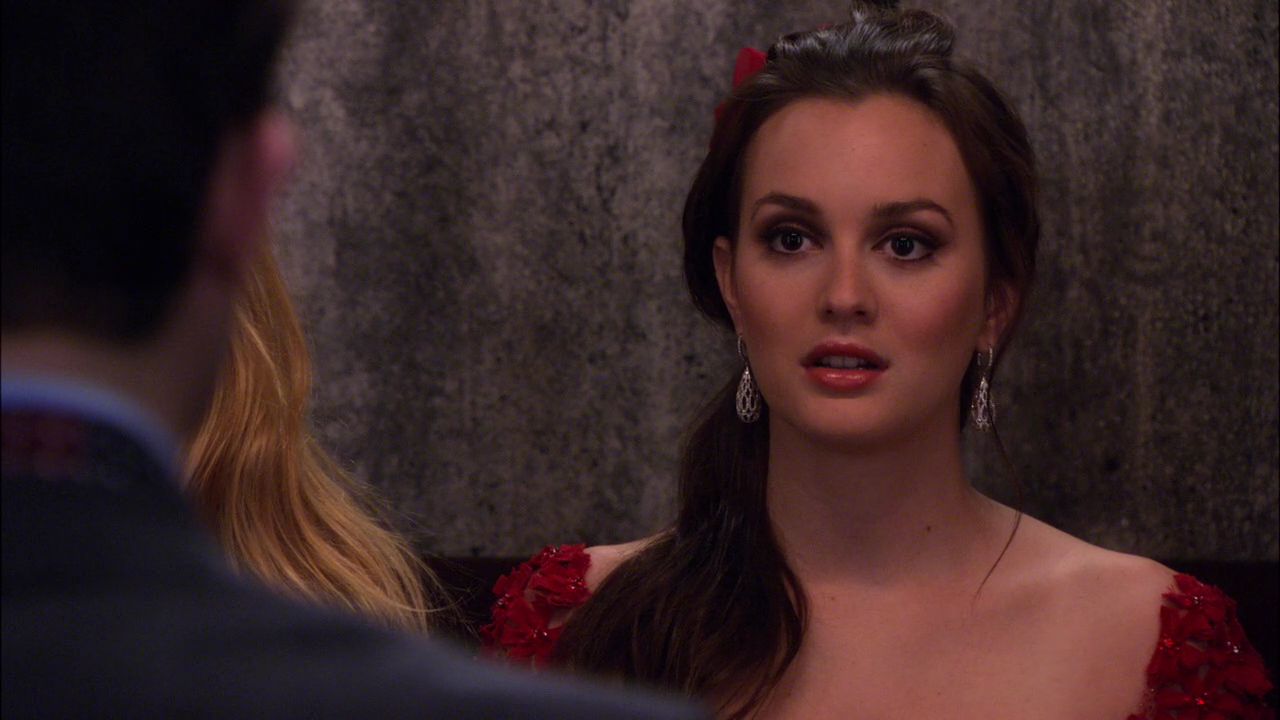 Don't worry, Dair fans, I won't make you look at his for long lol. Just another thing to note. Blair's powers of denial are OFF-THE-CHARTS. So I'm kind of stealing this scene as an indirect Dair scene, since it proves how capable she is of harboring intense feelings for people without acknowledging them.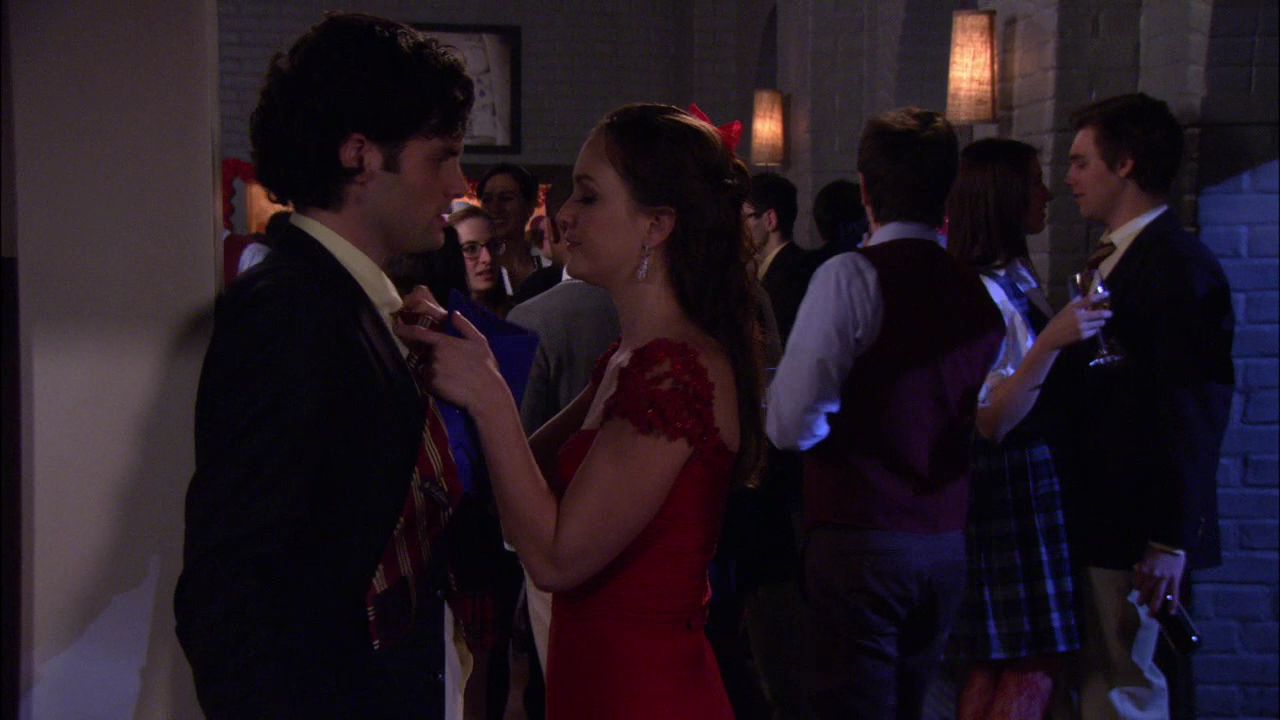 ::In some cultures, this is how platonic friends greet each other...just not in our culture::
Where do I even START with this scene? The fact that she basically jumps him? The fact that she literally disrobes him? The closeness? The touching? The uncomfortable, UST filled looks from Dan? There's this sort of sleeper-intimacy that has developed between Dan and Blair that is both heartwarming and pulse-starting at the same time.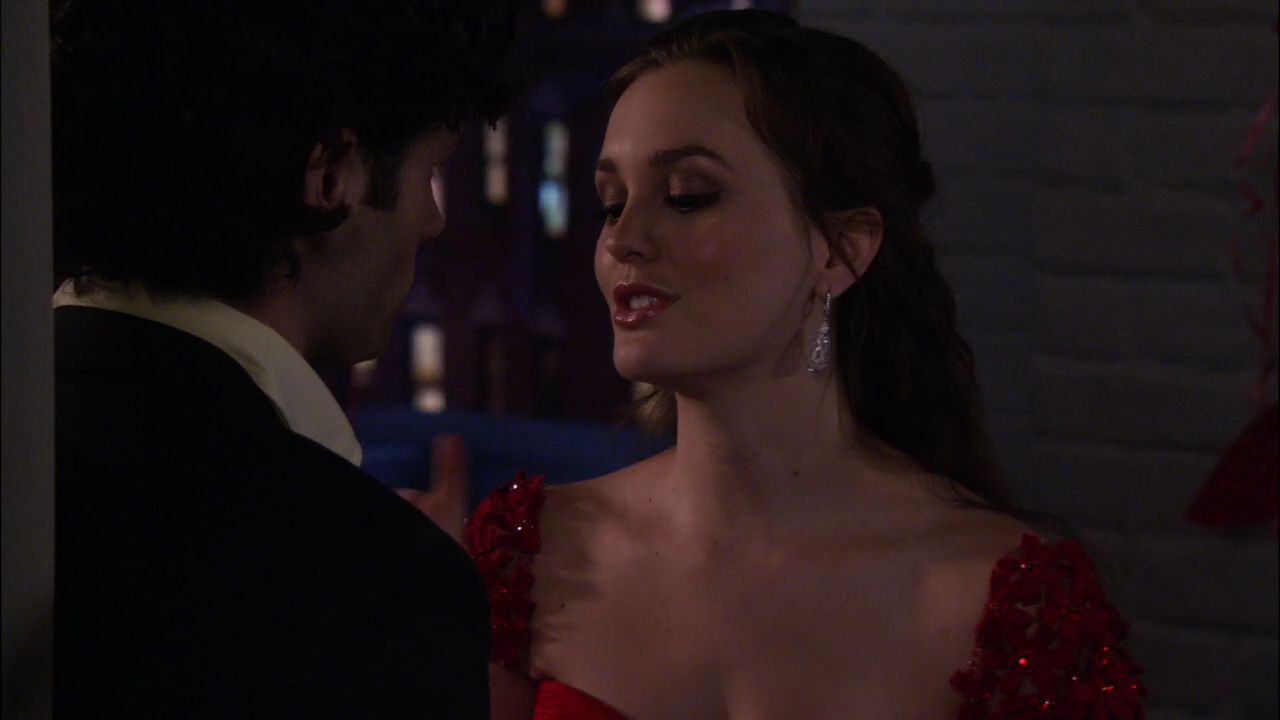 The LOOK on her face when she tells him to just be "his charming, wonderful self"...
What's funny about this scene is I actually think Blair is, like, too busy and rushed to filter herself. Even the way she says it--with the expression and the finger and the touching--has this hint of flirtation to it. Strike that. It's not even a hint at this point lol.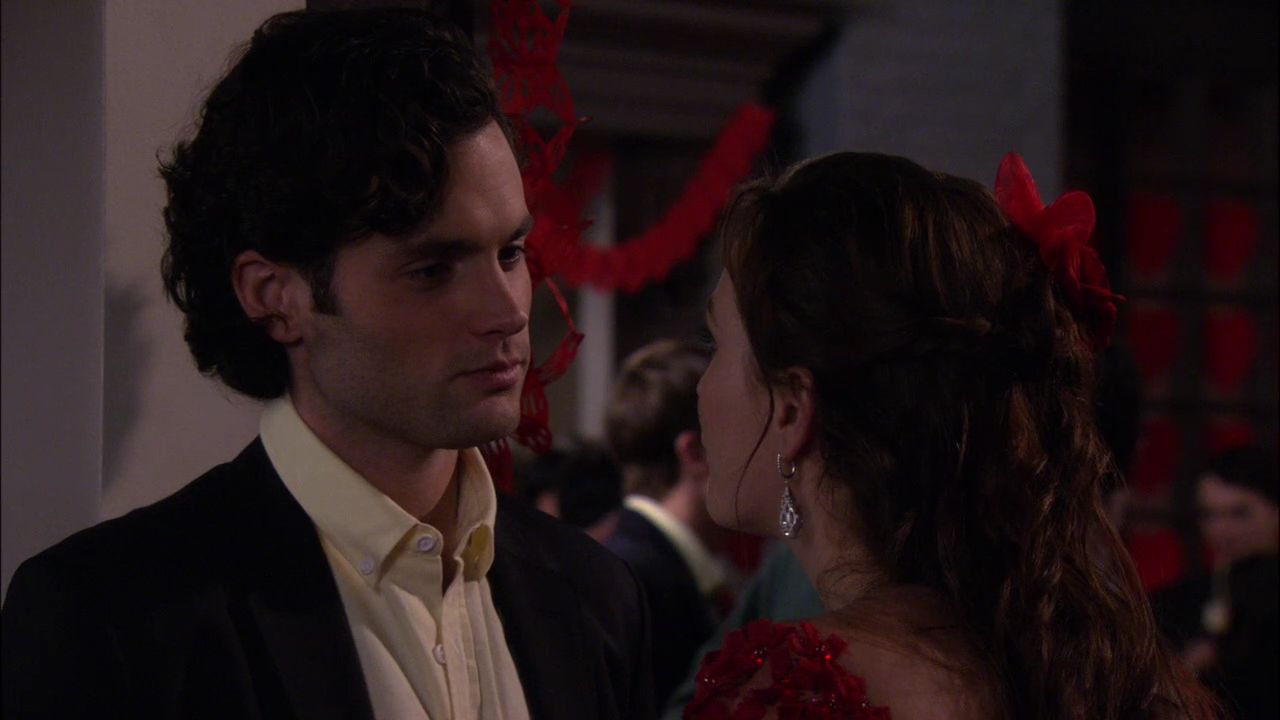 Excuse me while I take a moment to melt over his look. I promise I'll try to remember to clean up.
This is where you see the confidence slowly beginning to build for the Move he's about to put on her later. As close as Blair and he have become, it's clear he's shocked by her affectionate words and it's kind of like he's becoming (somehow) even more smitten with her in this moment.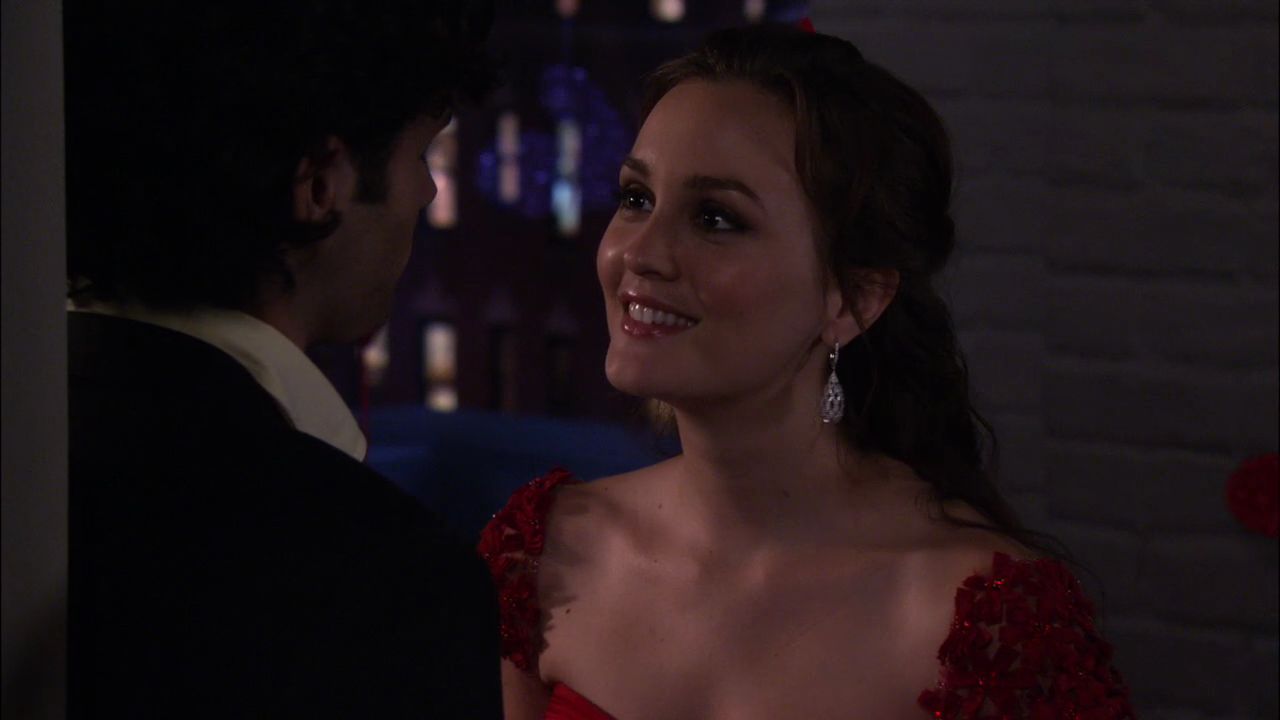 Again, another example of how much softer and more vulnerable she is with him this episode. She's glowing, basically.
Now, as I've posted elsewhere, I think I tend to have a different take on this FABULOUS moment than other Dair shippers. I don't know if I saw this as the moment she "realized" her feelings for Dan so much as the moment where she let her guard down. It's not that she was suddenly grateful for what he'd done, imo, but that she was actually taking the time to let HIM know how wonderful and charming he'd been in her eyes, how much she adored him and their relationship.
Too me that's almost more romantic than someone waxing eloquently about someone their simply infatuated with. For Blair, these traits are just objective realities. Dan is just objectively wonderful. And here's where I go "awwww" for three years straight lol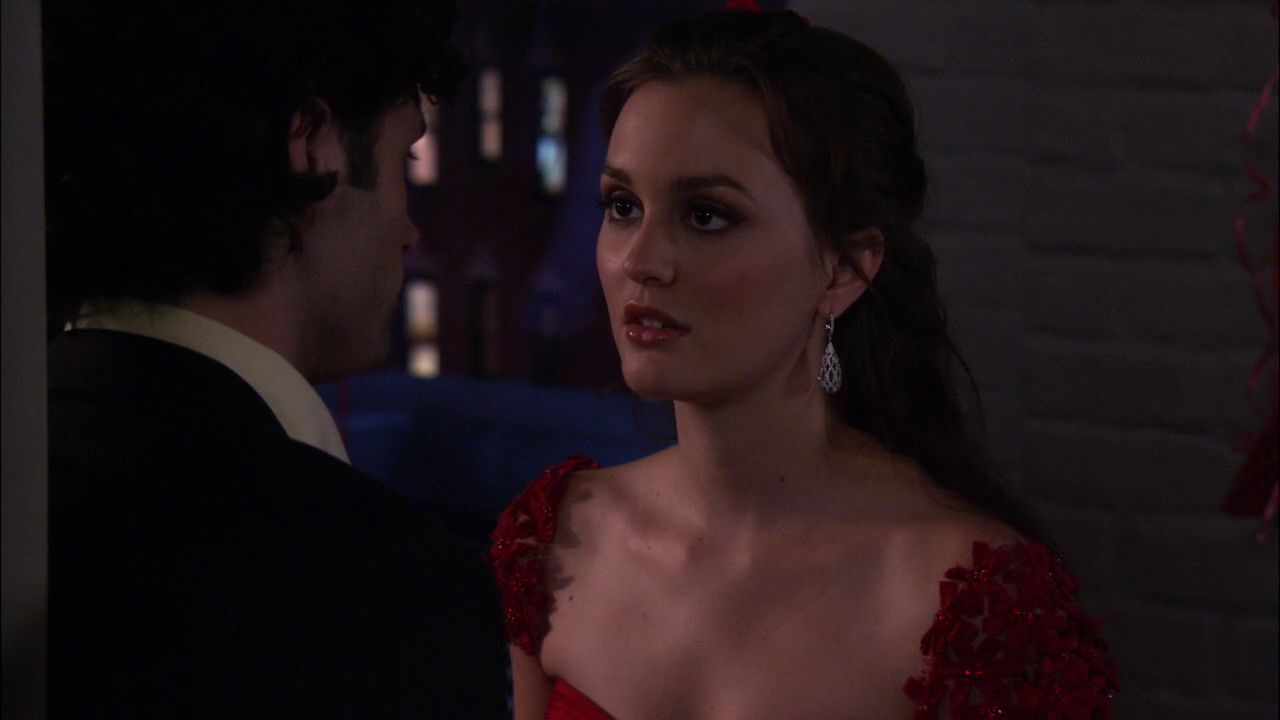 This look says it all for me. So tender and vulnerable and openly affectionate. Even her tone changes. (Great acting by Leighton as per usual).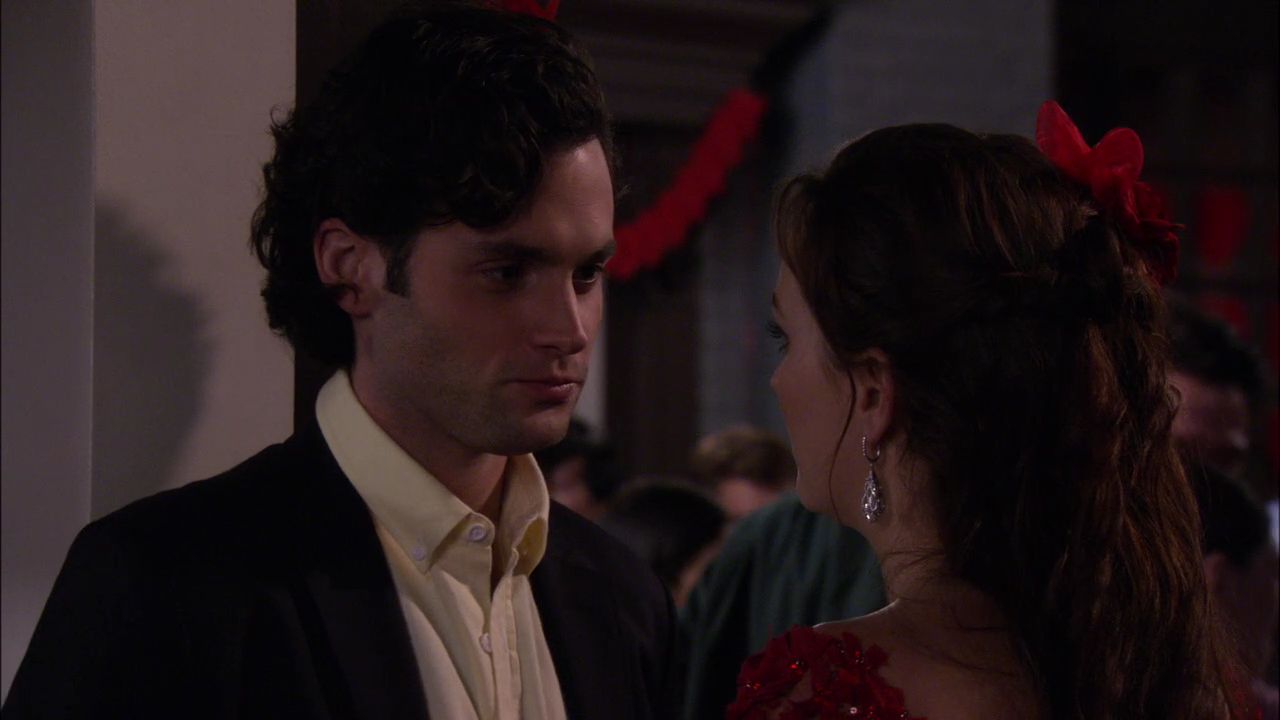 Mixed Signals Alert!!
Poor Dan. I honestly think he's touched, confused, and slightly turned on all at once lol. She keeps saying he's in the friend zone, but confessions like that do make a guy wonder, I'm sure.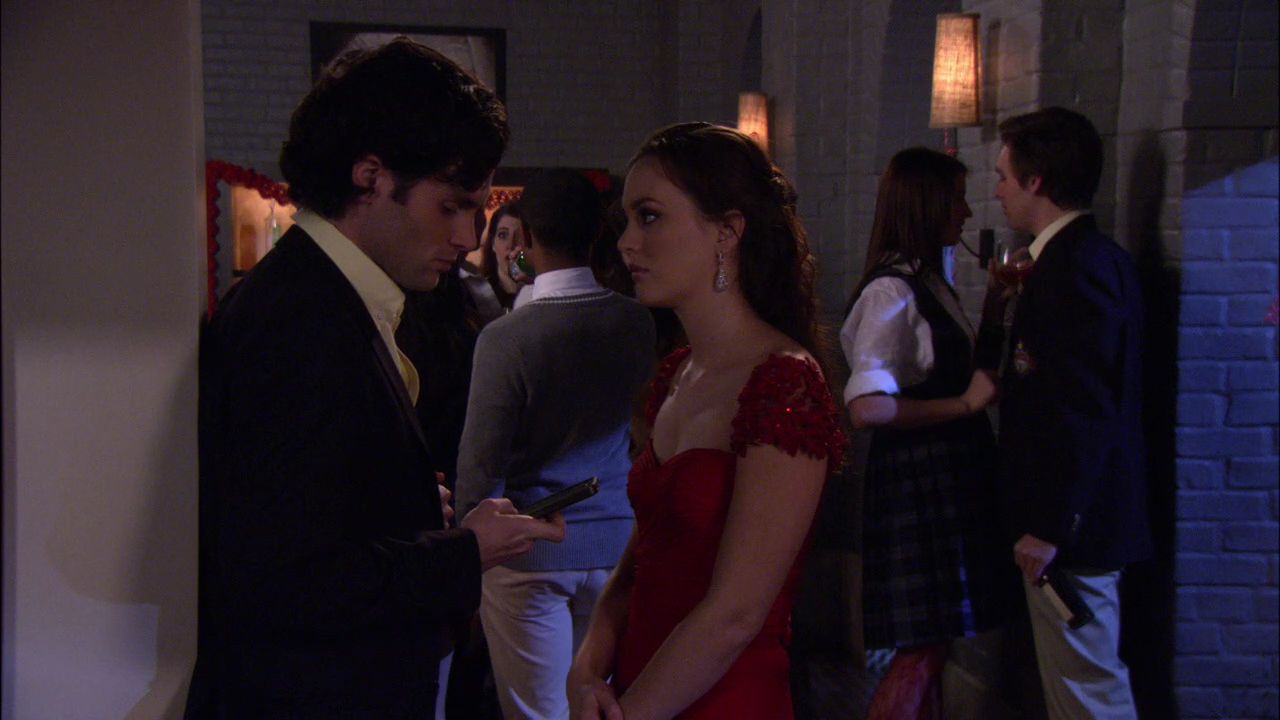 ::Just a typical smoldering look between BFFs::
Seriously, these two do more than just Eye Sex. It's like Eye Love Making. Lol, alright I'm working on the name. ..
Luckily, before we all burst into flames, Georgina texted. Honestly, I usually HATE interruptions like this, but the UST actually was becoming unbearable at that point since obviously Dan was not going to kiss her in public like that.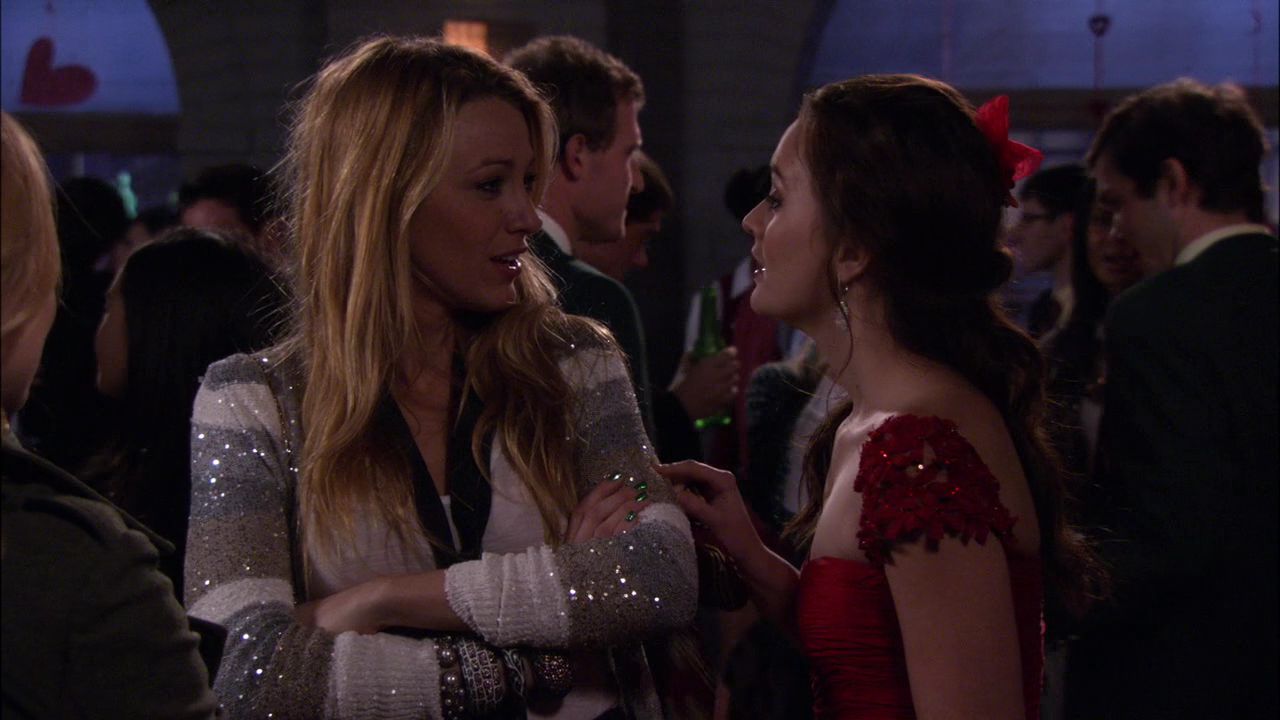 Hurry, up--my denial's almost running out!
Seriously, I honestly think Blair is just on auto-pilot at this point. On some level she's OBVIOUSLY into Dan (Exhibit A, B, and C: the Smooch-a-palooza that's about to take place), but she's compelled to continue this frantic match-making mess.
Many fans, imo, confuse this with "no build up". Two things to say here: 1) Ask any Dair fan who's been waiting for them to get together if there's been no build-up. Then excuse them while they burst into rants and/or laughter. Oh, I'm sorry, I didn't know that two years (technically four?) of torturous anticipation and UST didn't qualify as build-up. Apparently I will have to re-look up 'build up' on Wikipedia.
2) Denial and no-build up are two different animals. Blair didn't kiss Dan because she's some flighty ho who locks lips with every passing guy. She kissed him back because she genuinely cares about him.

But, I'll get off my soapbox already (for now, haha)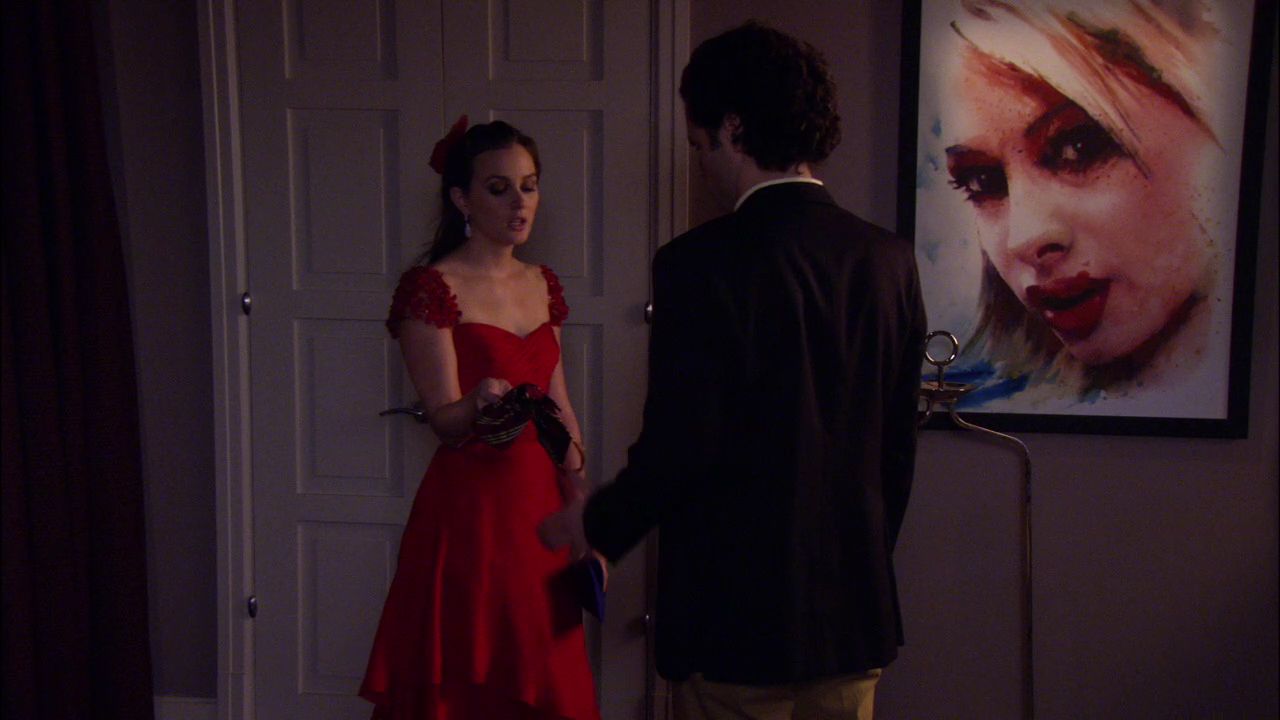 "I had to return this tie I hated on you right this moment instead of later because um...wait, what?"
Oh right, this doesn't make sense because it's not supposed to--she clearly had other reasons to come seek him out again.Not the least of which must have been to continue their Eye Sex Athon for childhood obesity or:: insert other cause::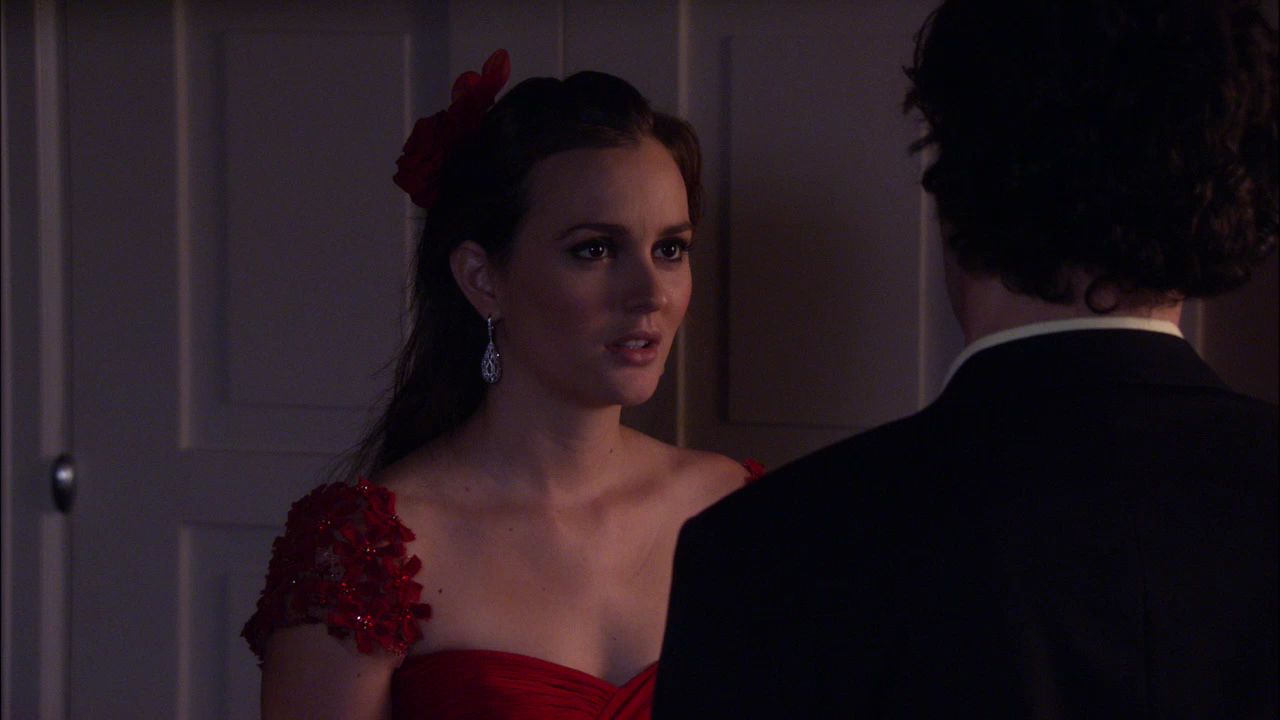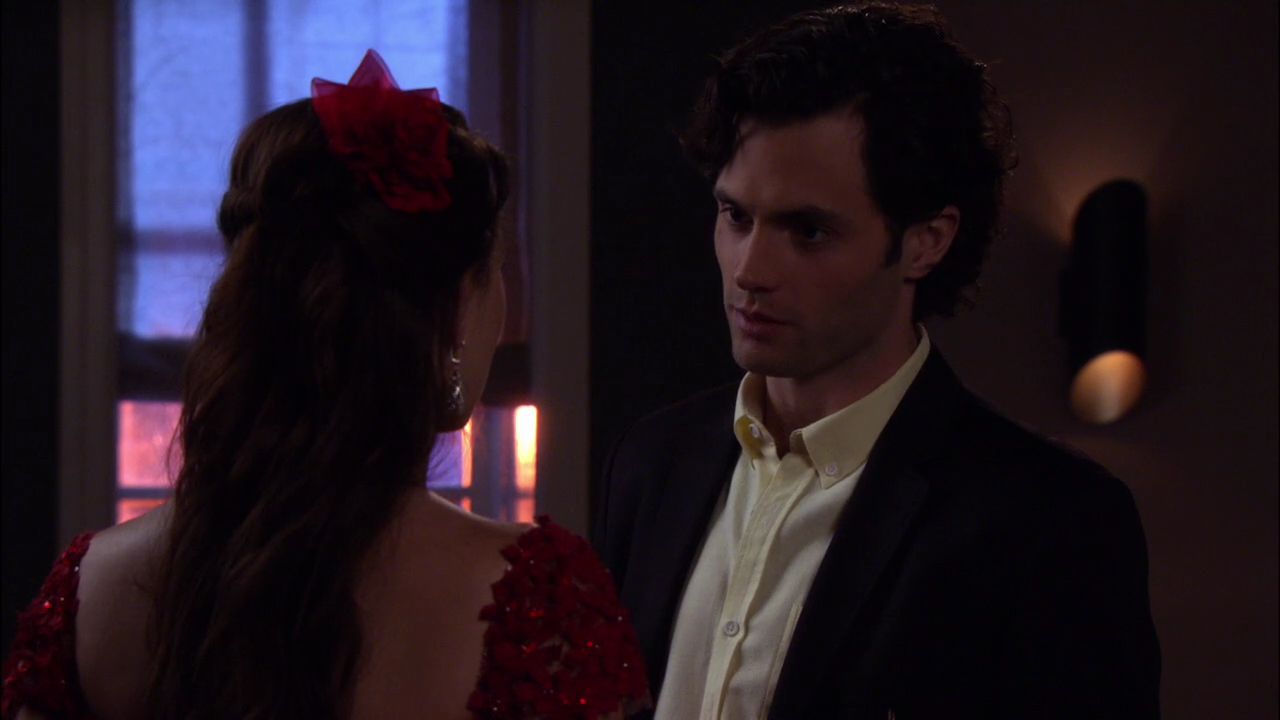 I loved how utterly confused they both are here. Blair because--well, frankly, I have no idea since even Georgina's caught on to them at this point. And Dan because Blair has been giving him mixed messages interspersed with Eye Sex for a while now.
Enter one of the most Romantic Statements ever uttered on this show...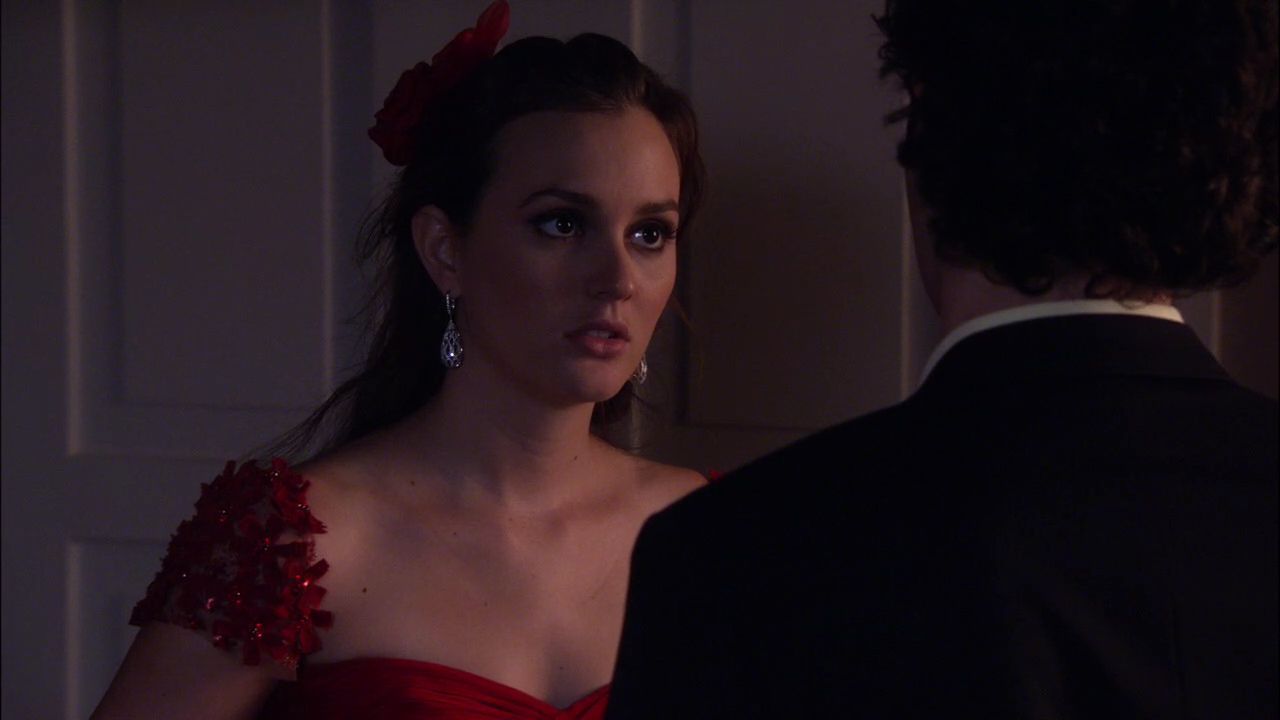 "I just want you to be happy. Tell me what would make you happy, Dan."
Forget all the obvious parallels to what Dan has said, forget the fact that she's currently still drowning in denial: This is Blair F*n Waldorf talking to Dan F*n Humphrey. This is the girl who called him a donut and has on more than one occasion (whether seriously or jokingly) referred to how below her station Dan is. This is the guy who described her as everything he hated about the UES and questioned Serena's character for even being FRIENDS with someone like Blair.
The fact that we've gotten to this point where Blair cannot only feel such deep affection and concern for Dan, but EXPRESS it unblinkingly is just...there are NO words basically.
And I honestly think Dan must see some of himself/his love for her in her words, because it gives him the courage to do this...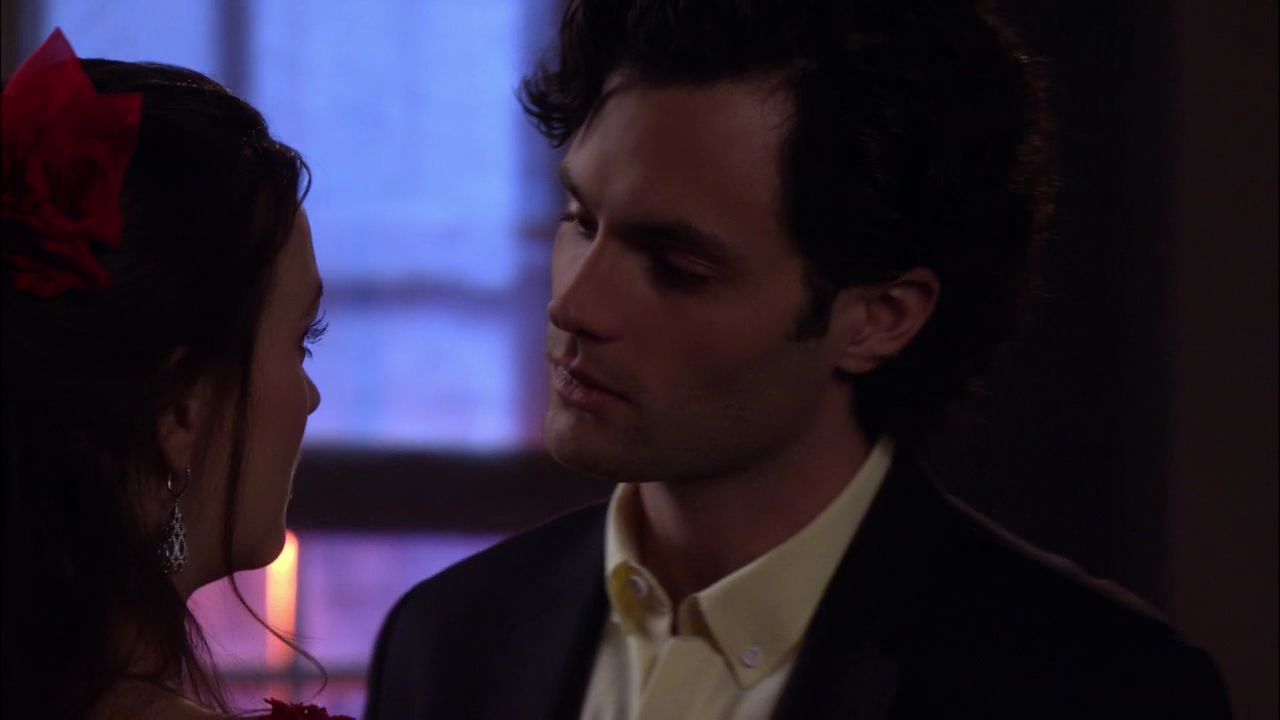 Smooth as butter, yo!
Just think about the difference between his endearing, but slow, shy, totally unromantic attempt to kiss her last year. I'm not knocking on that scene, because I loved it, but Blair basically had to reach out and lay one on him last time. This time he's totally in control, totally assured of his feelings for her, and quite sexy, imo.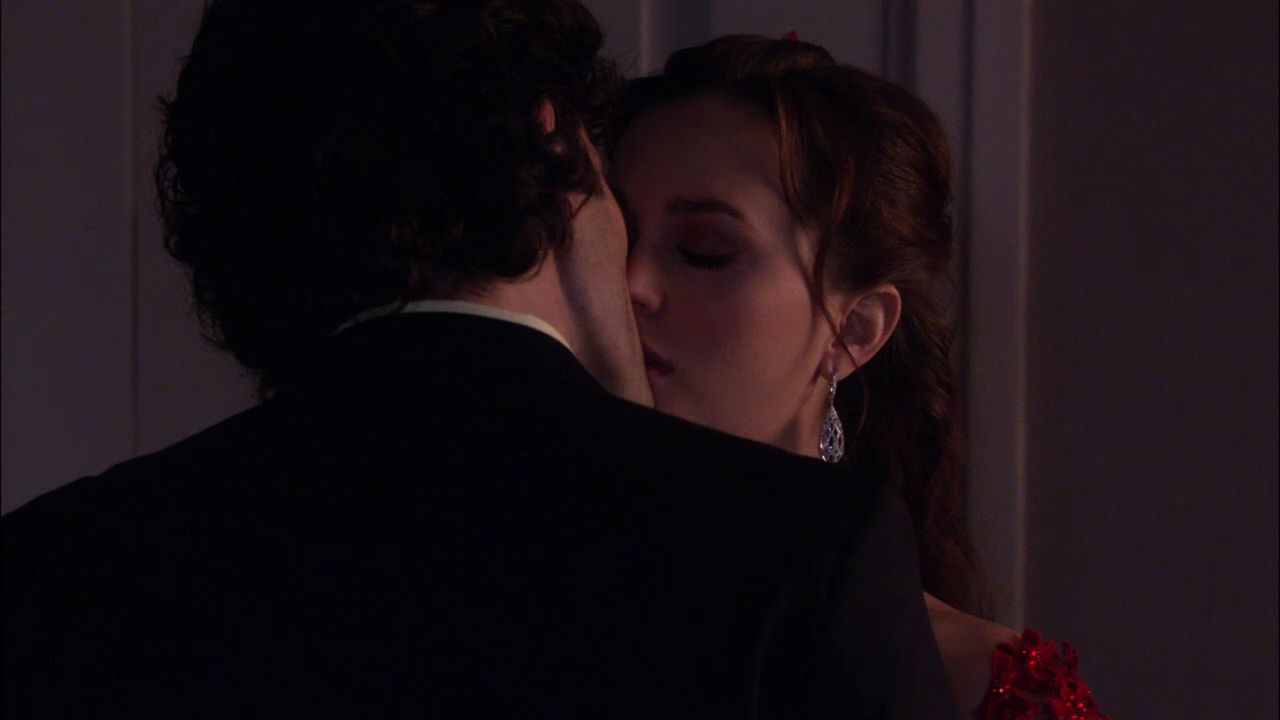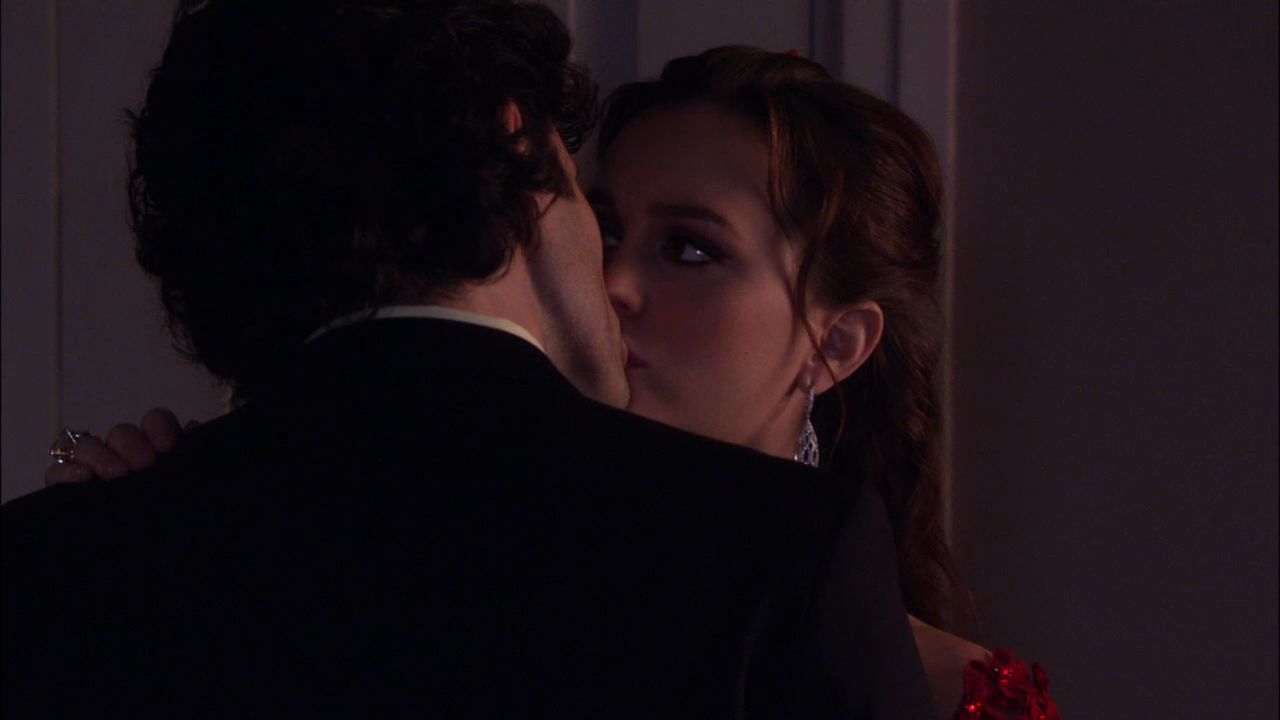 Love this. She closed her eyes first, y'all! I have proof lol.
She had multiple times to stop this from happening but she didn't.Why? Because, like Georgina said, she wanted Dan to kiss her. Maybe not consciously, but at least subconsciously.
And, I love how she moves from "being swept in the moment" to not being swept up in the moment, to right back to being swept up in the moment a second later.
Plus, how could you not love her classic Blair WTF face here?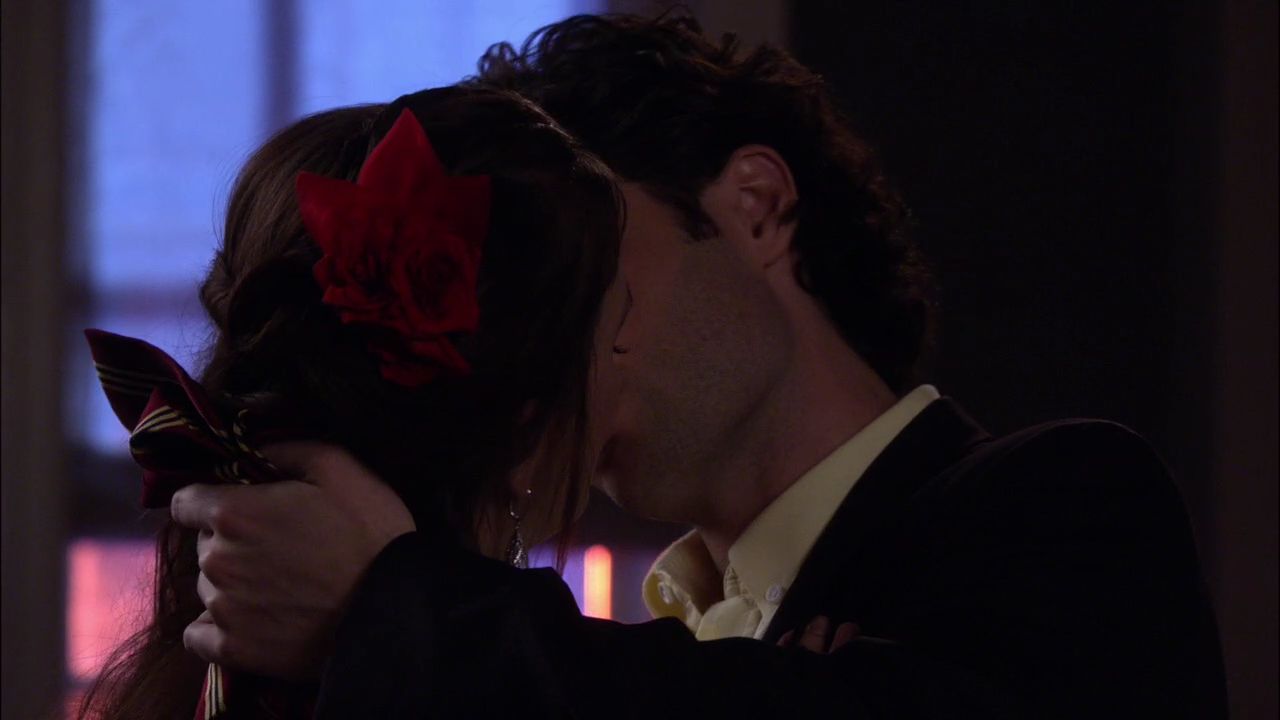 'Nuff said.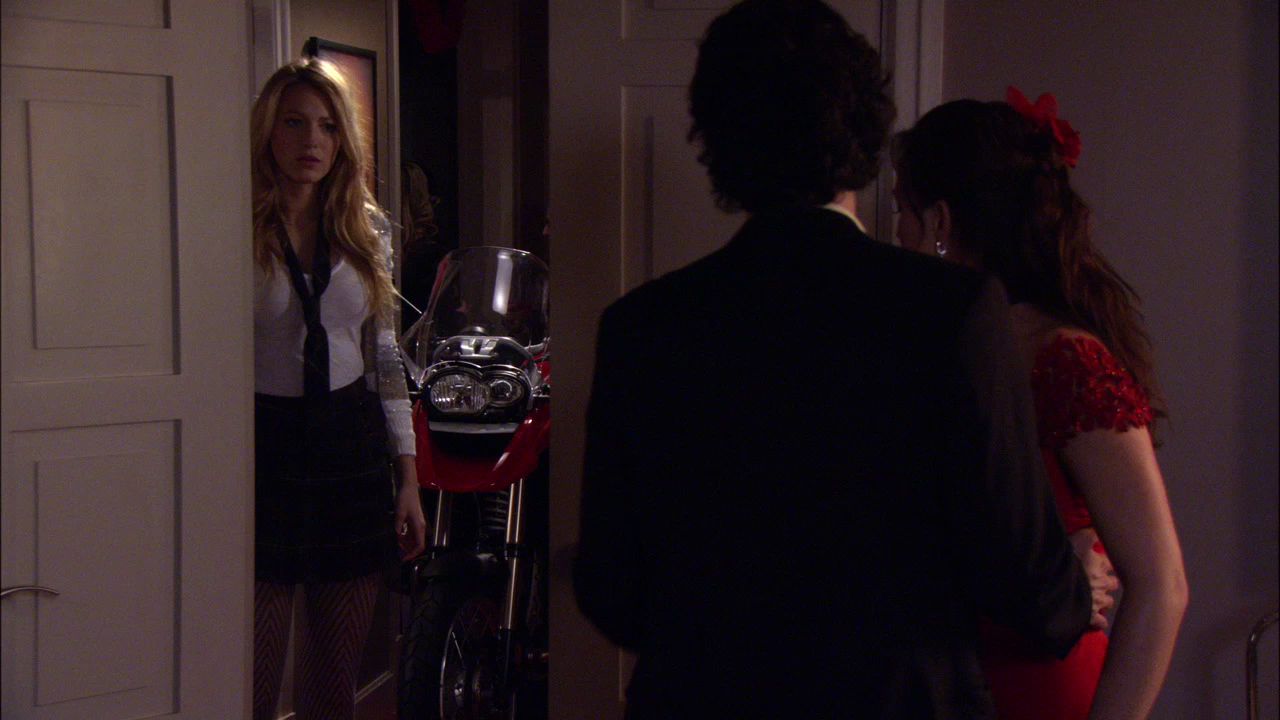 I'm not a machine, I feel super bad for Serena right now. BUT...I would like to flash back to like 1 day ago...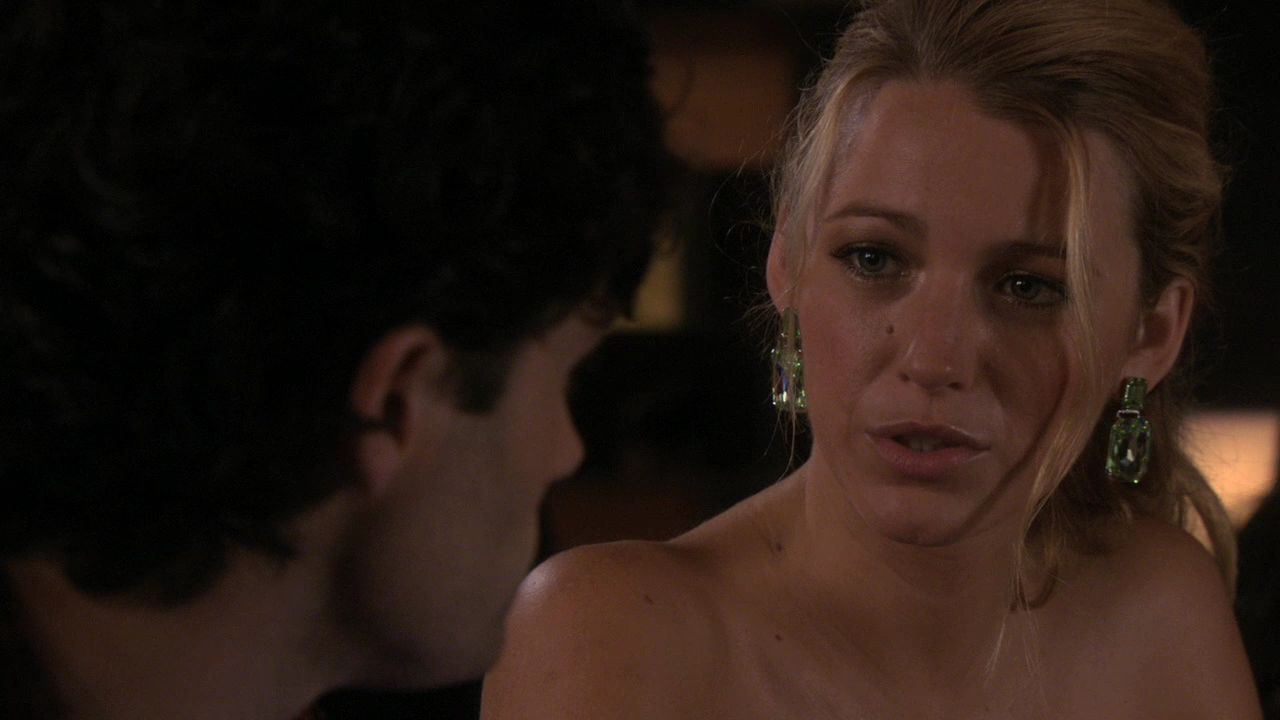 Dan: "I was gonna tell her how I felt".
Serena: "You mean you were gonna tell her you love her"

So, um yeah, while what Blair did was still hurtful, etc, I don't understand why you suddenly chose to fall "in love" with Dan after he told you he was in love with Blair. But, what do I know? I don't work here.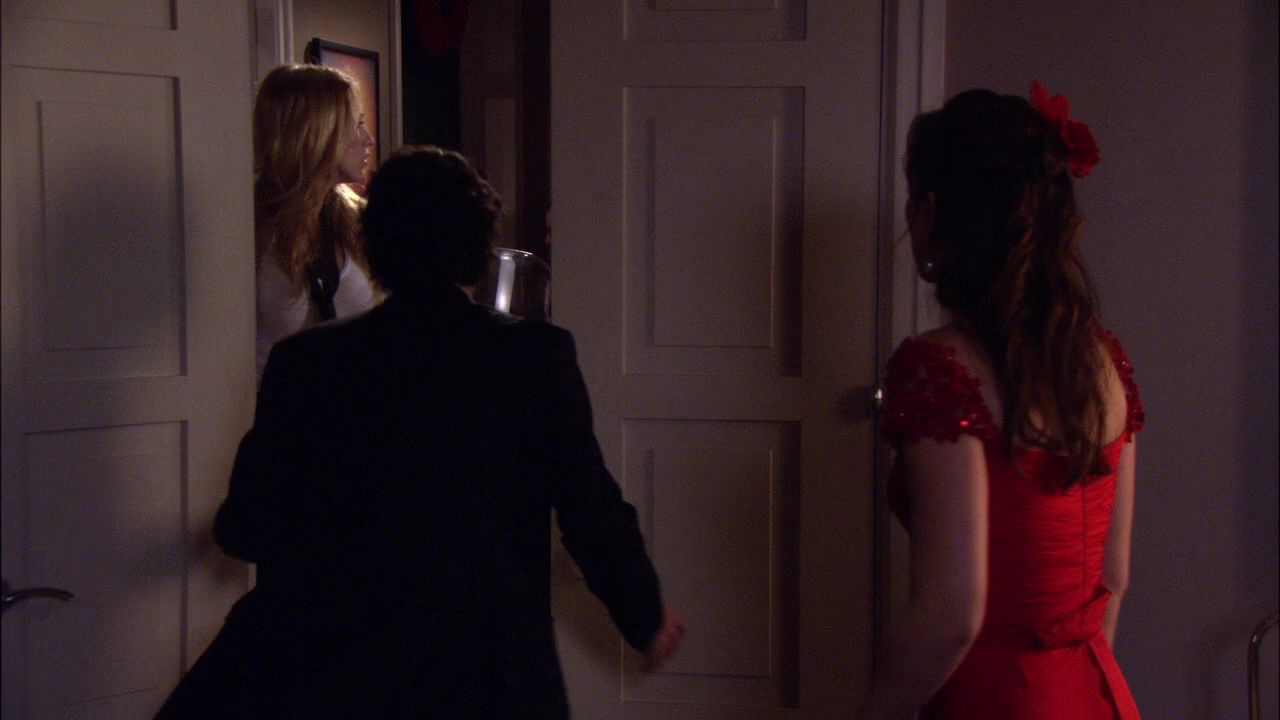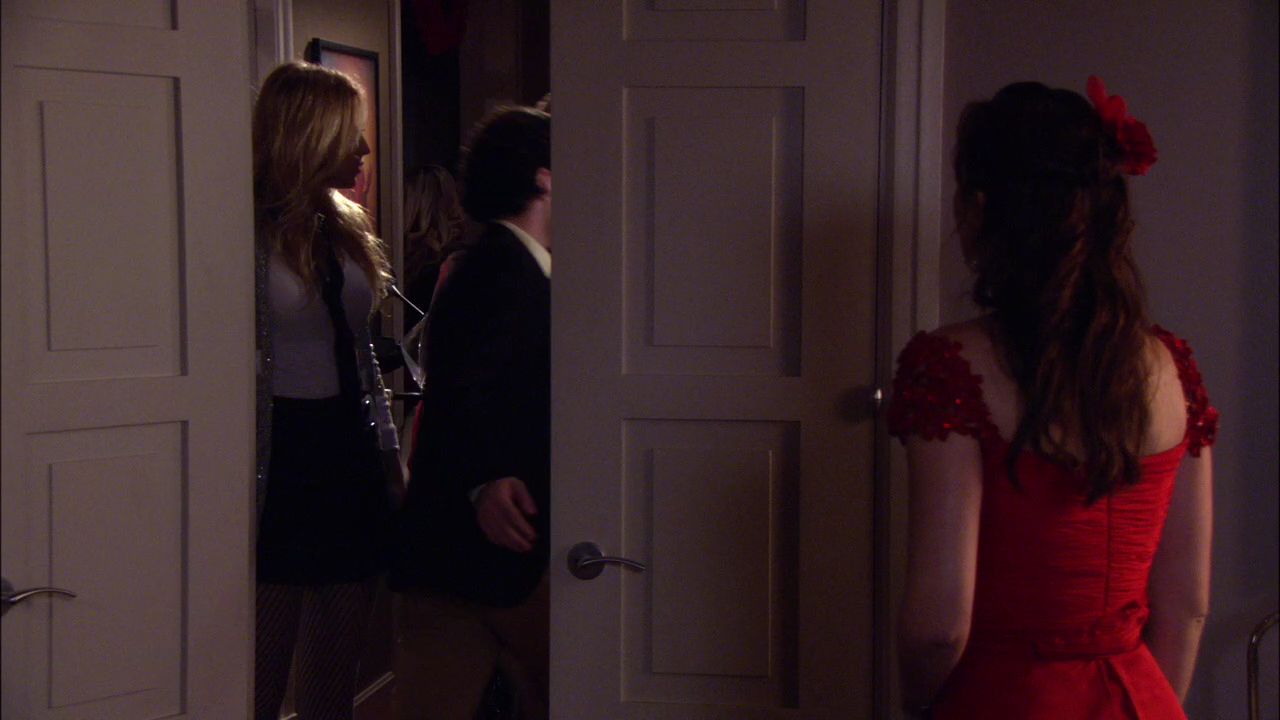 L...O...L.
Burrrrnnnn!
It's actually kind of (unintentionally) mean how little Dan cares what Serena thinks about this. Also, I know Blair was SO jealous in that moment that there was no feasible way for her to escape the coming sh** storm.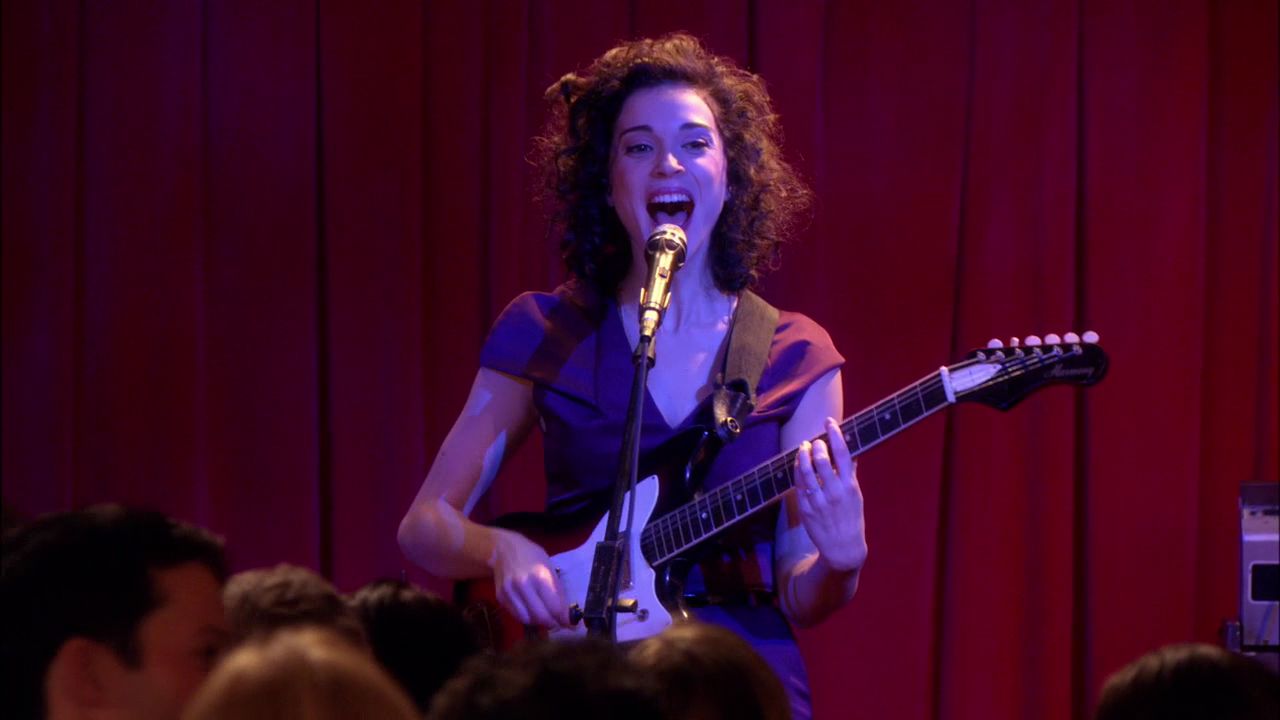 Artistic addition to the plot line.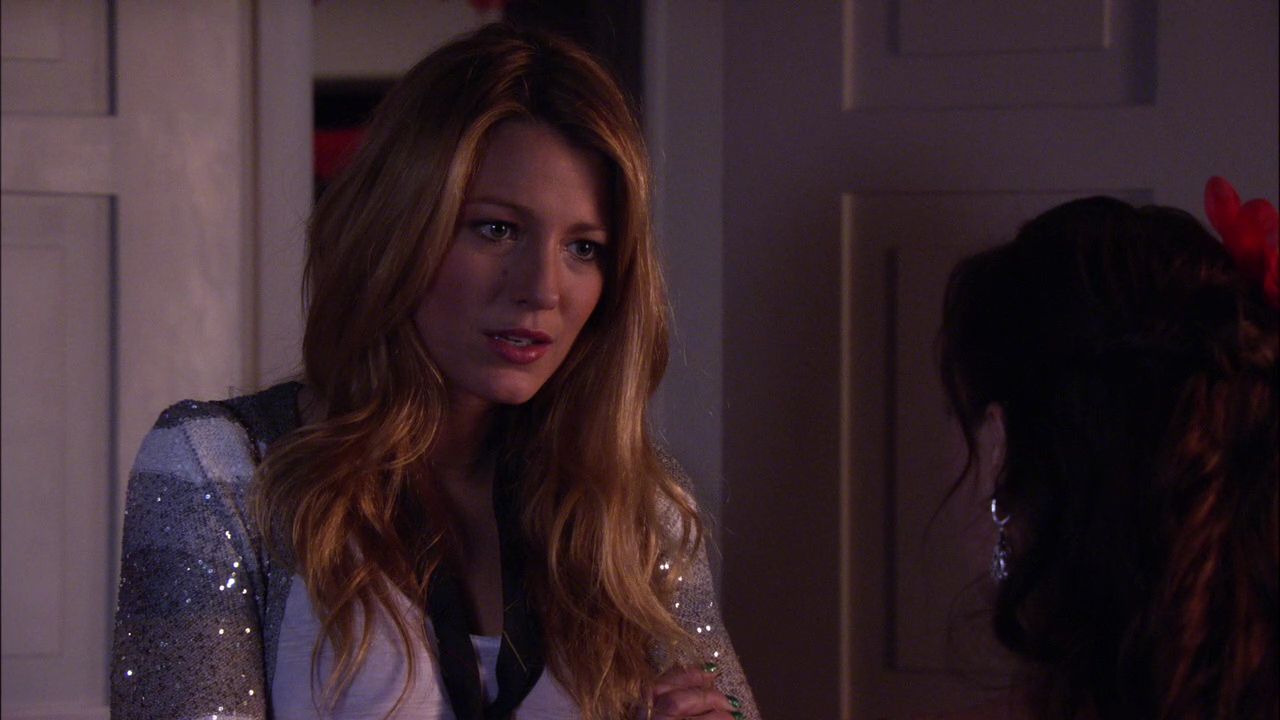 Once again, not the biggest Serena fan right now, but she's been making a ton more sense (minus the Dan thing) than Blair lately. I honestly really felt for her, because Blair's so in denial that it really seems like she's just being careless/spiteful with Dan.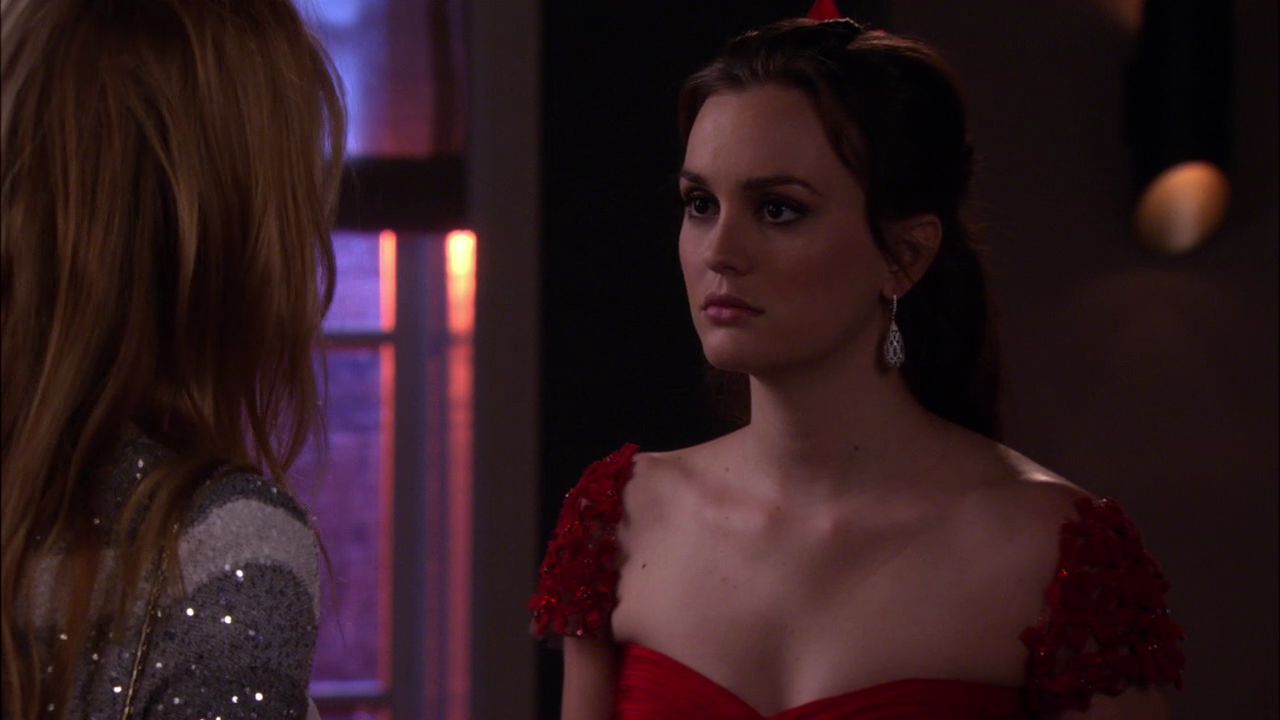 And GUH, just look at the expression on Blair's face when Serena asks if she "even cares about Dan." This girl is so way over her head with emotions for Dan already it's not even fair.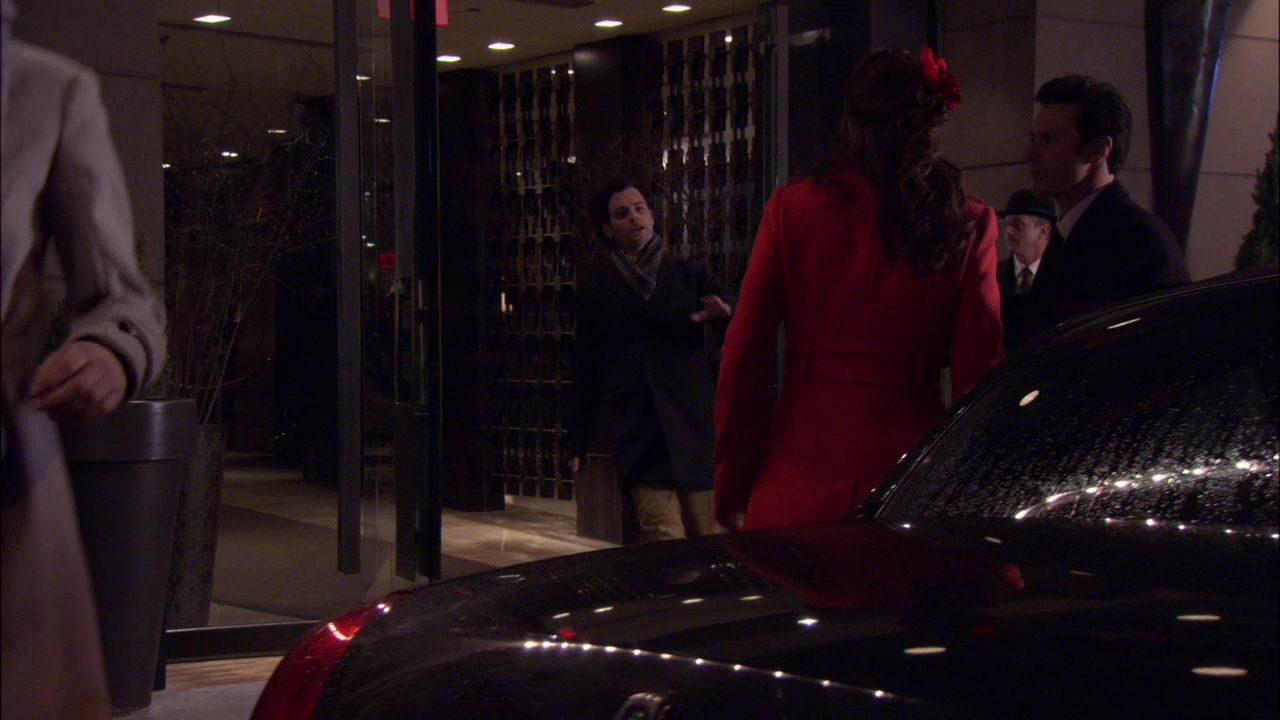 Excuse me, Miss, did you drop your glove?
Lol, in all seriousness, I just have a thing for guys running after girls entering limos/taxis/airplanes etc in romantic moments. ::I have no regrets::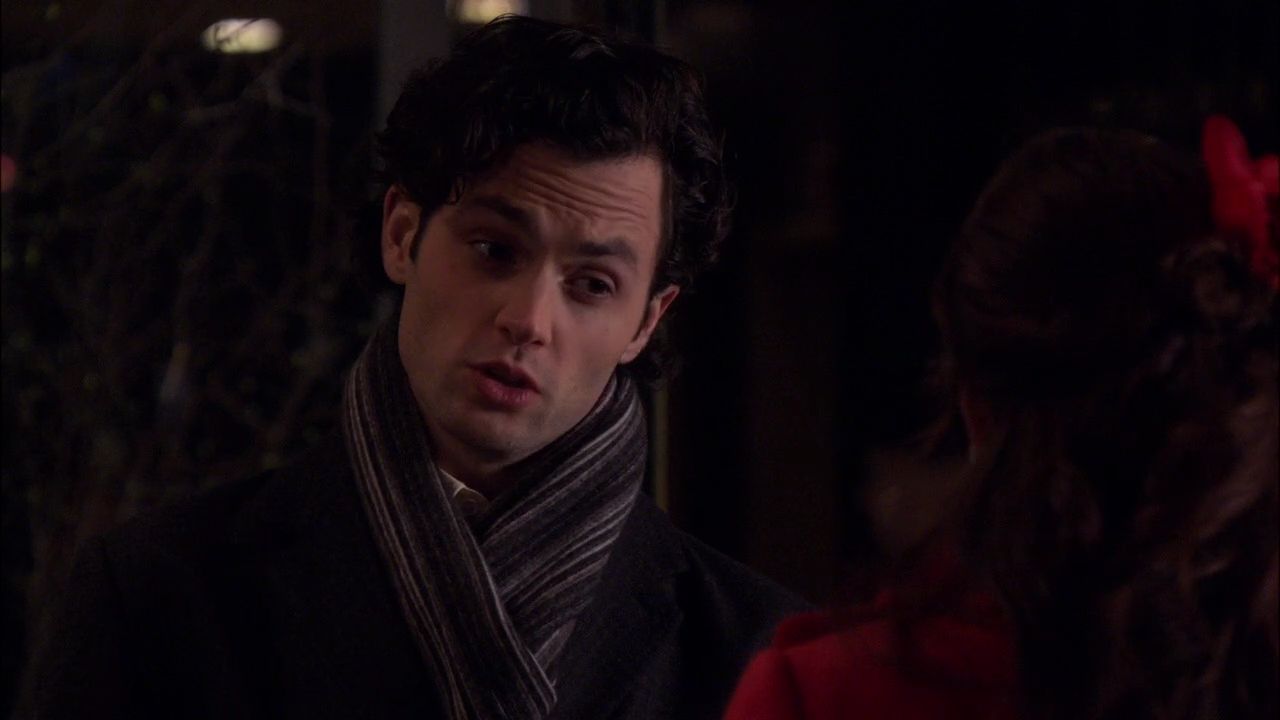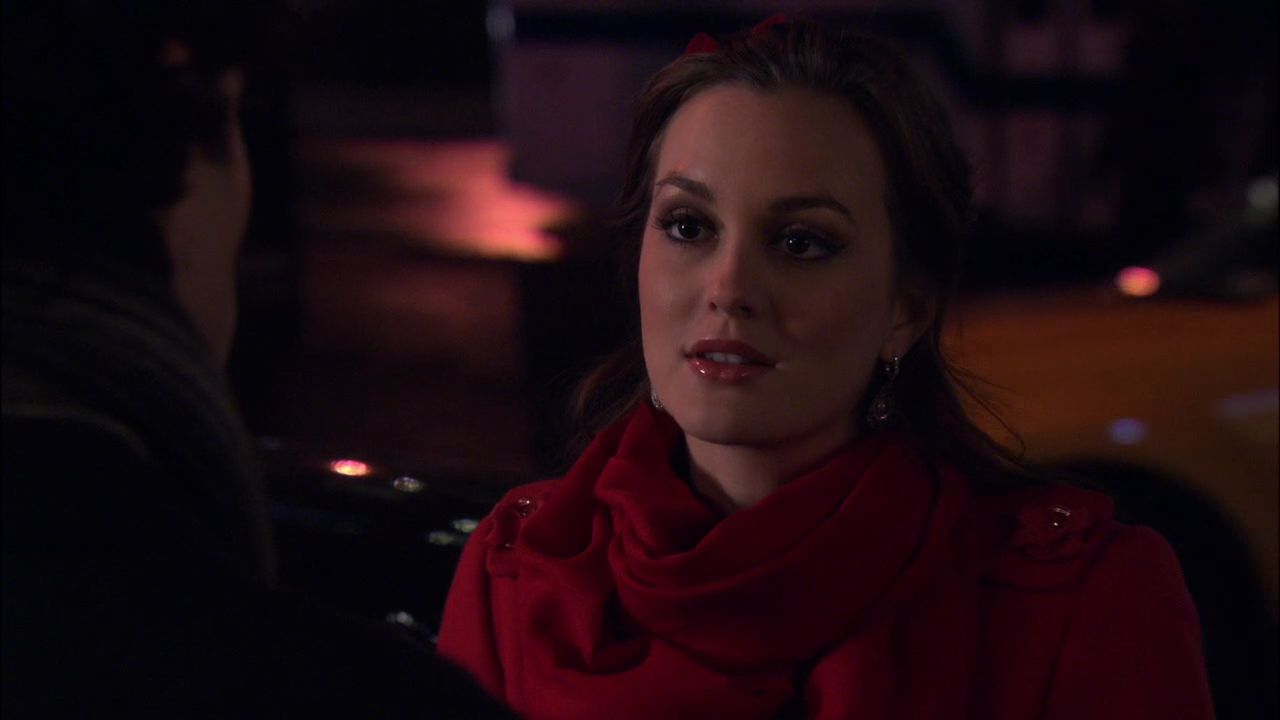 Love this exchange over whether she has feelings for Louis. There's this interesting undertone when she says it's "all business", unlike how clearly un-businesslike her r/ship with Dan is.
And then of course there's this look when he asks about her feelings for him: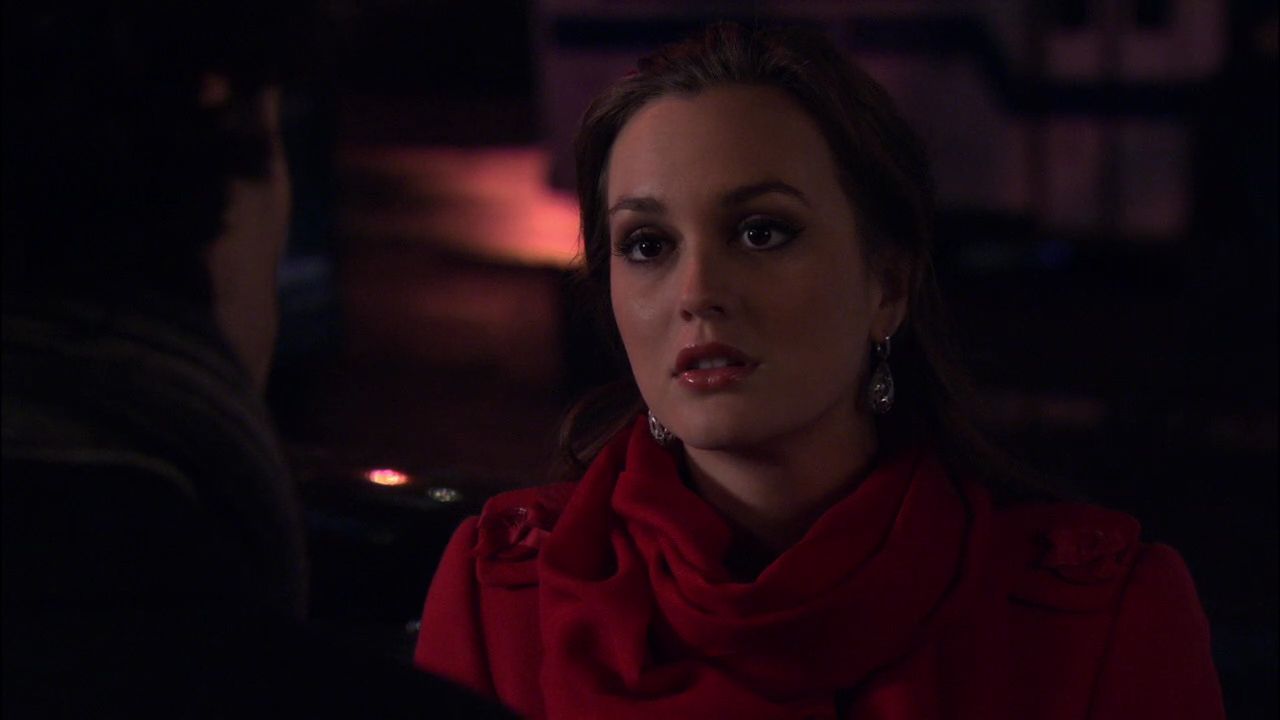 Can't can read my
No he can't can read my poker face...
P-p-p-poker face, p-p-poker face
It's that same deer-in-the-headlights-of-love look she gave Serena when she asked if she even cared about Dan. Her affection for him is written all over her face here.
But, of course, being Blair, she goes right back into denial. To her credit though, part of what makes me love her character so much is her loyalty. So it wouldn't make sense for her to be unconcerned about Serena's feelings.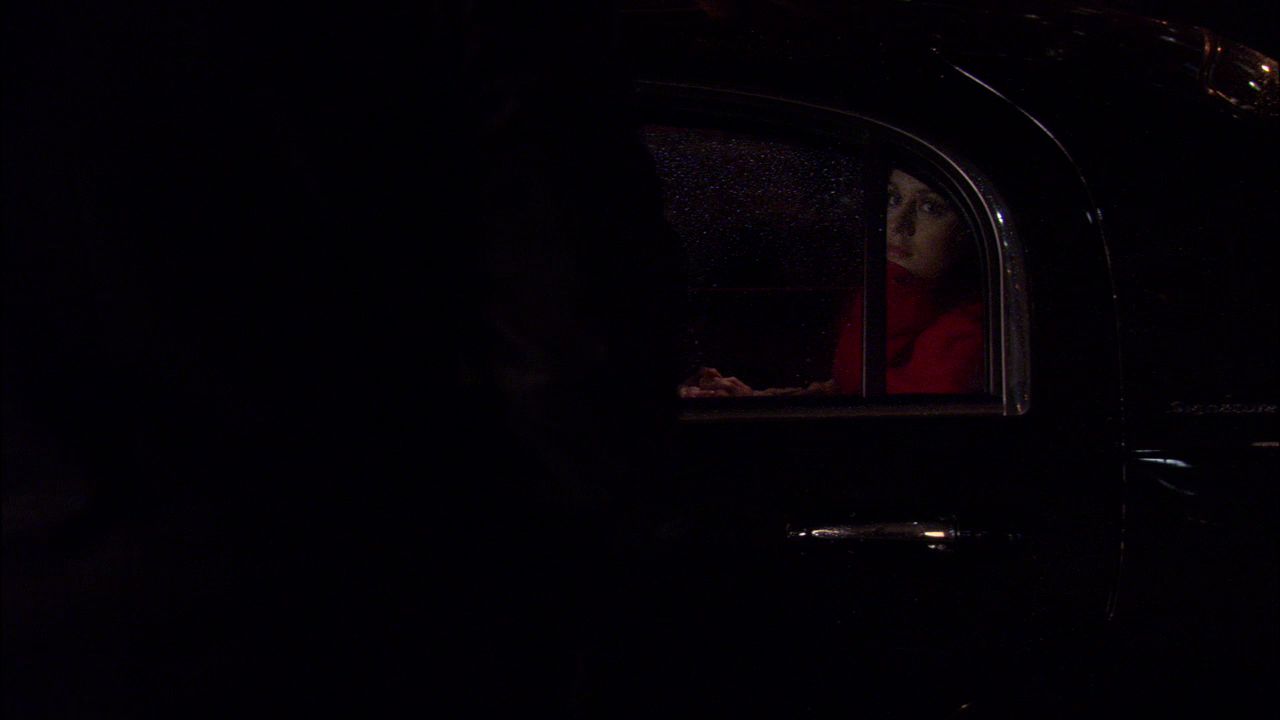 See. Look how UNintersted and NOT-longing for you I am.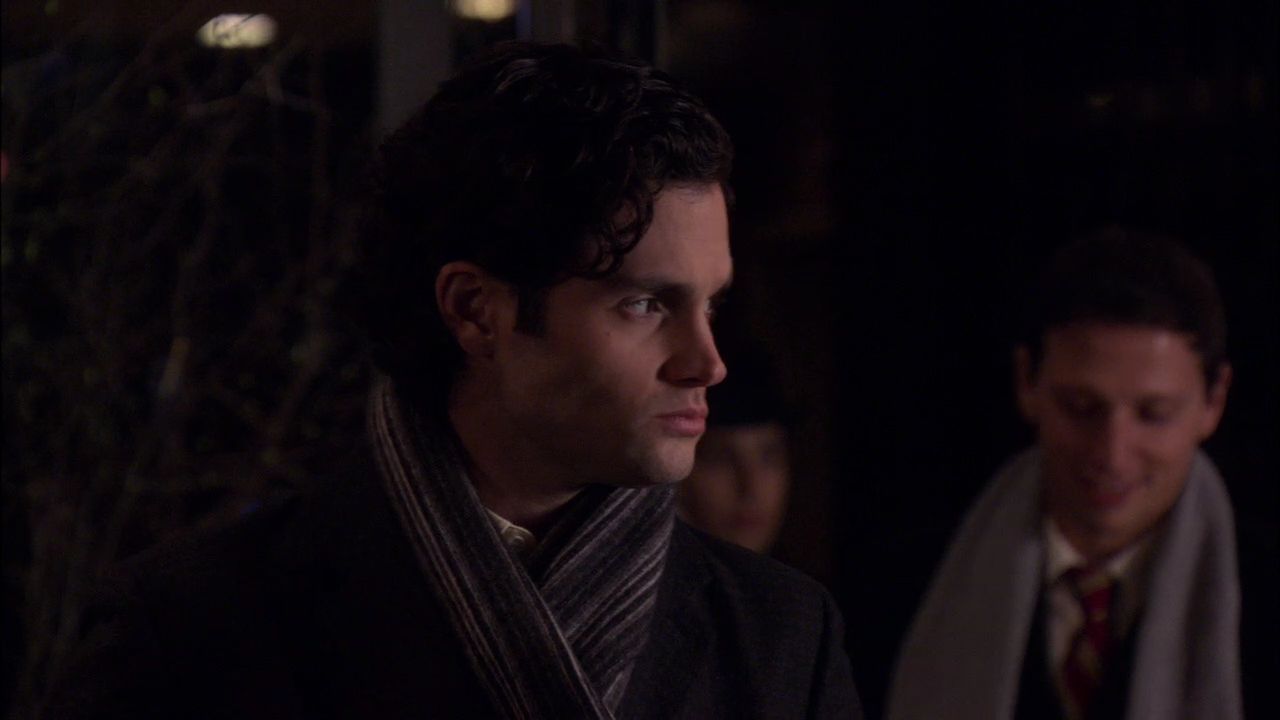 Right back at ya.
--
Okay, that's enough silliness for now. Thanks for indulging my Dair insanity, lol